The Star Wars galaxy is home to some of the most iconic weapons and gear in science fiction. From lightsabers to blasters, the series has captivated fans for decades with its futuristic arsenal. For collectors, owning a piece of this universe is like holding a piece of cinematic history. In this article, we'll be highlighting some of the most popular Star Wars prop guns, blasters, and weapon replicas. Plus, we have great news: some of these legendary replicas are available for purchase, meticulously crafted by our talented artists!
Han Solo's DL-44 Blaster
Han Solo's DL-44 is one of the most recognizable blasters in the Star Wars universe. It's the go-to weapon for the scruffy-looking nerf herder and has become a symbol of his roguish charm. Our DL-44 replica captures every detail, right down to the weathered finish, and is a must-have for any Han Solo fan.
EE-3 Carbine Rifle
The EE-3 Carbine Rifle is a weapon most famously associated with the bounty hunter Boba Fett. With its distinct stock and triple-barrel design, this blaster rifle is as stylish as it is deadly. Collectors and cosplayers often seek this weapon for its association with one of the most enigmatic characters in Star Wars.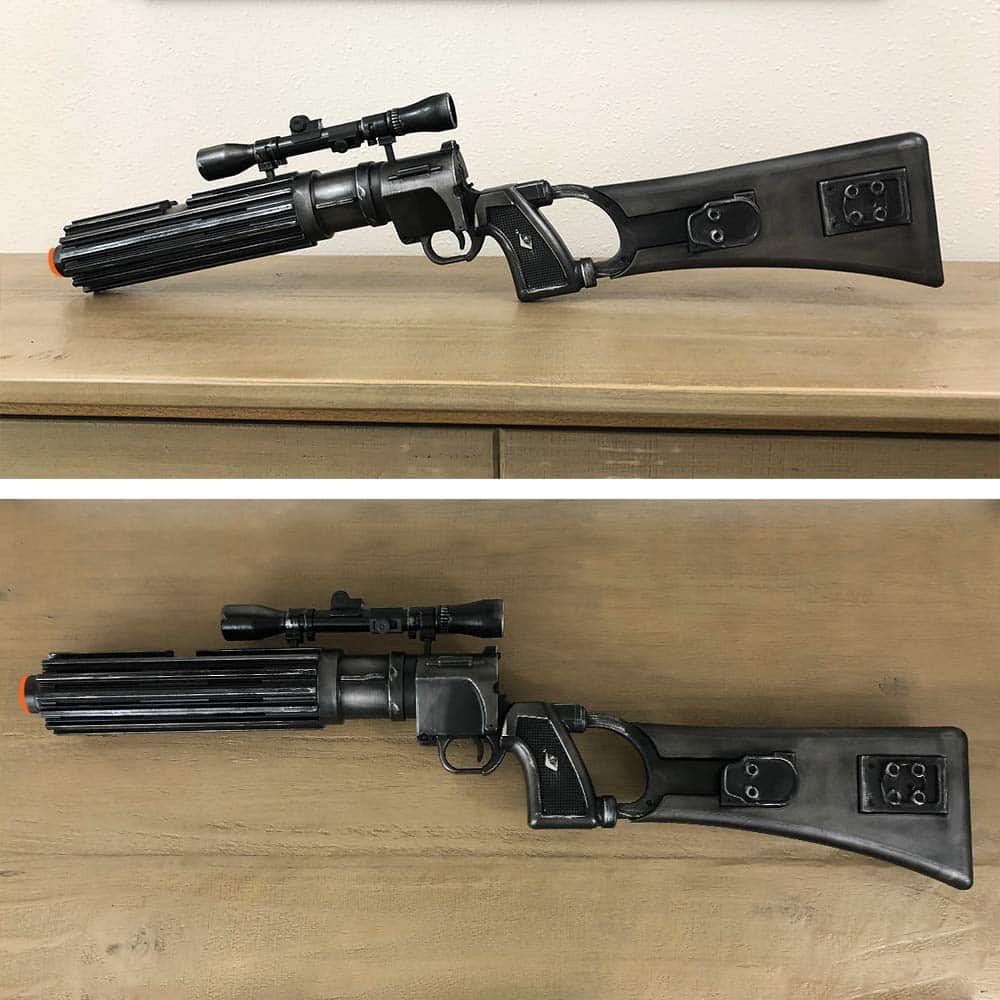 Blurrg Blaster
The Blurrg Blaster, named after the two-legged creature, is a versatile weapon used by the bounty hunter Dengar and other characters. It's known for its compact size and firepower. Our Blurrg Blaster replica is detailed and authentic, making it an excellent piece for fans who want something a bit different in their collection.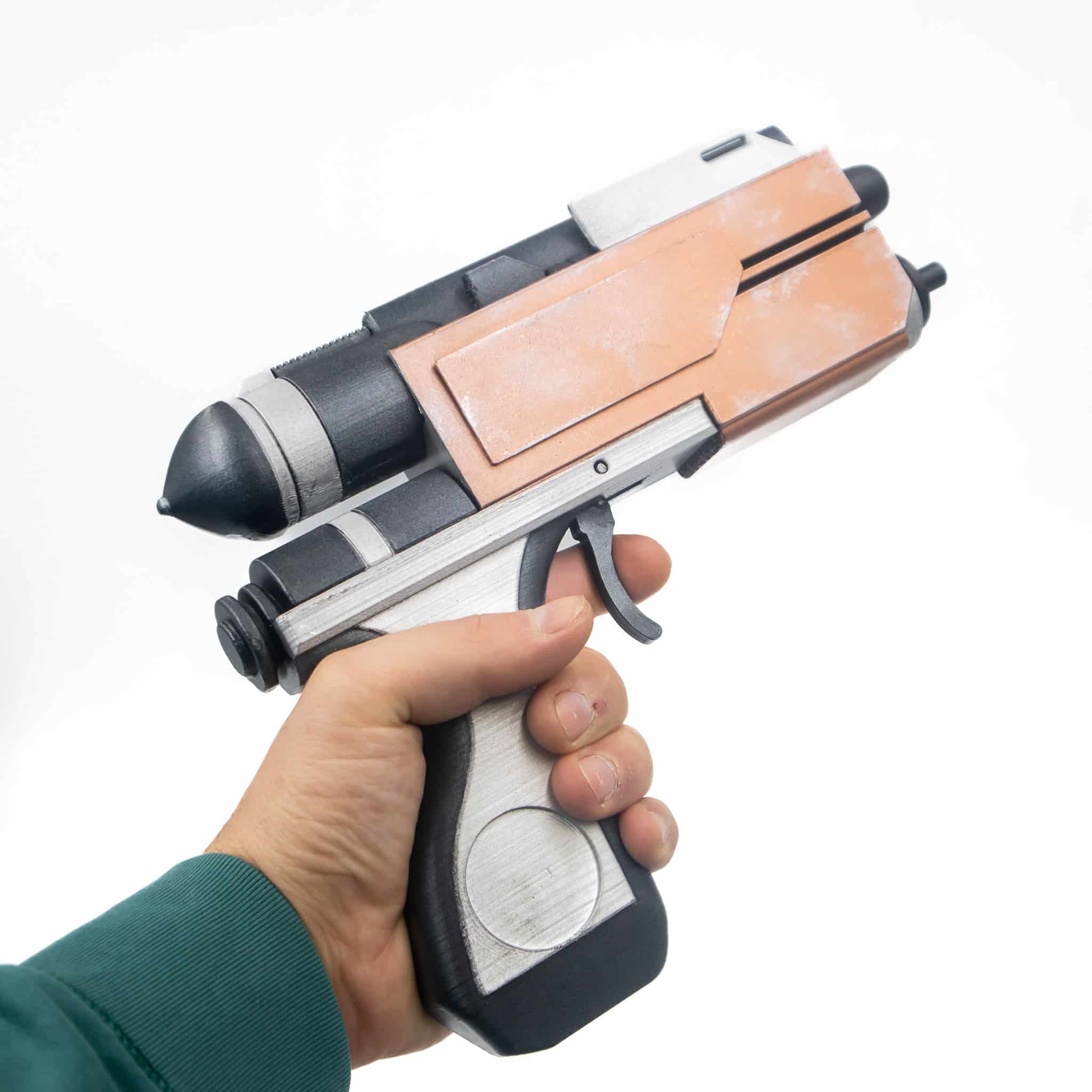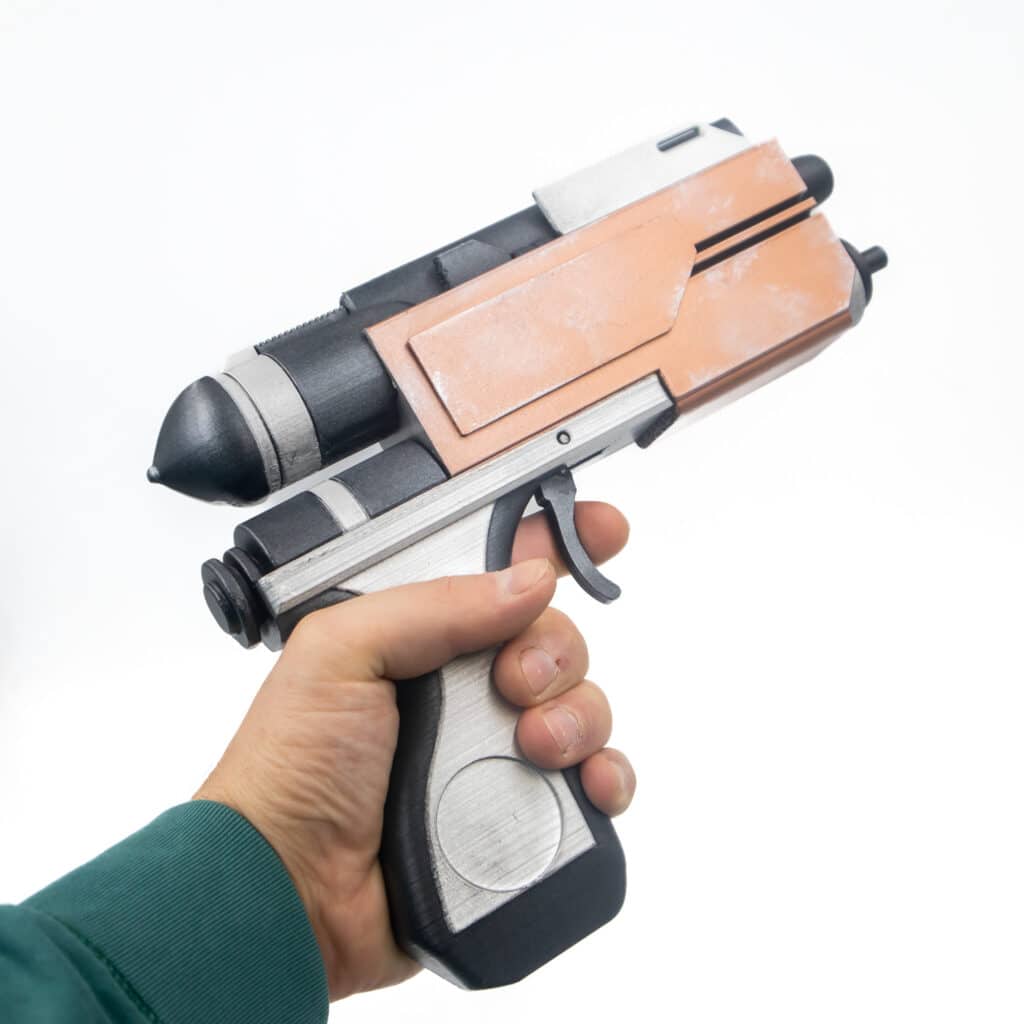 E-11 Blaster Rifle
The E-11 Blaster Rifle is synonymous with the Stormtroopers of the original trilogy. This blaster is compact, with a folding stock, and is known for its rapid-fire capabilities. It's an essential piece for any collection, especially for fans of the Imperial forces.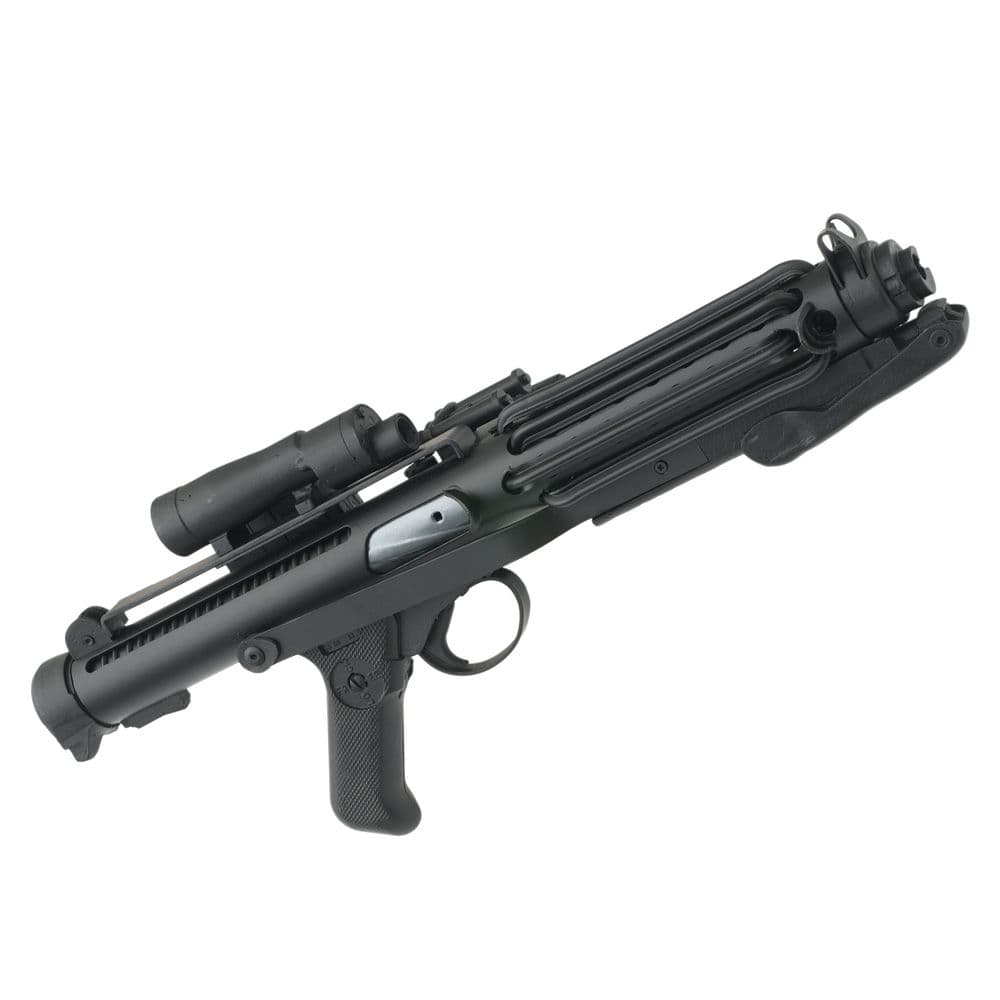 DC-17 Hand Blaster
The DC-17 Hand Blaster is a standard-issue weapon for clone troopers. It's known for its durability and adaptability in various combat scenarios. Our DC-17 Hand Blaster replica captures the military-like precision of this weapon, making it perfect for fans of the Clone Wars series.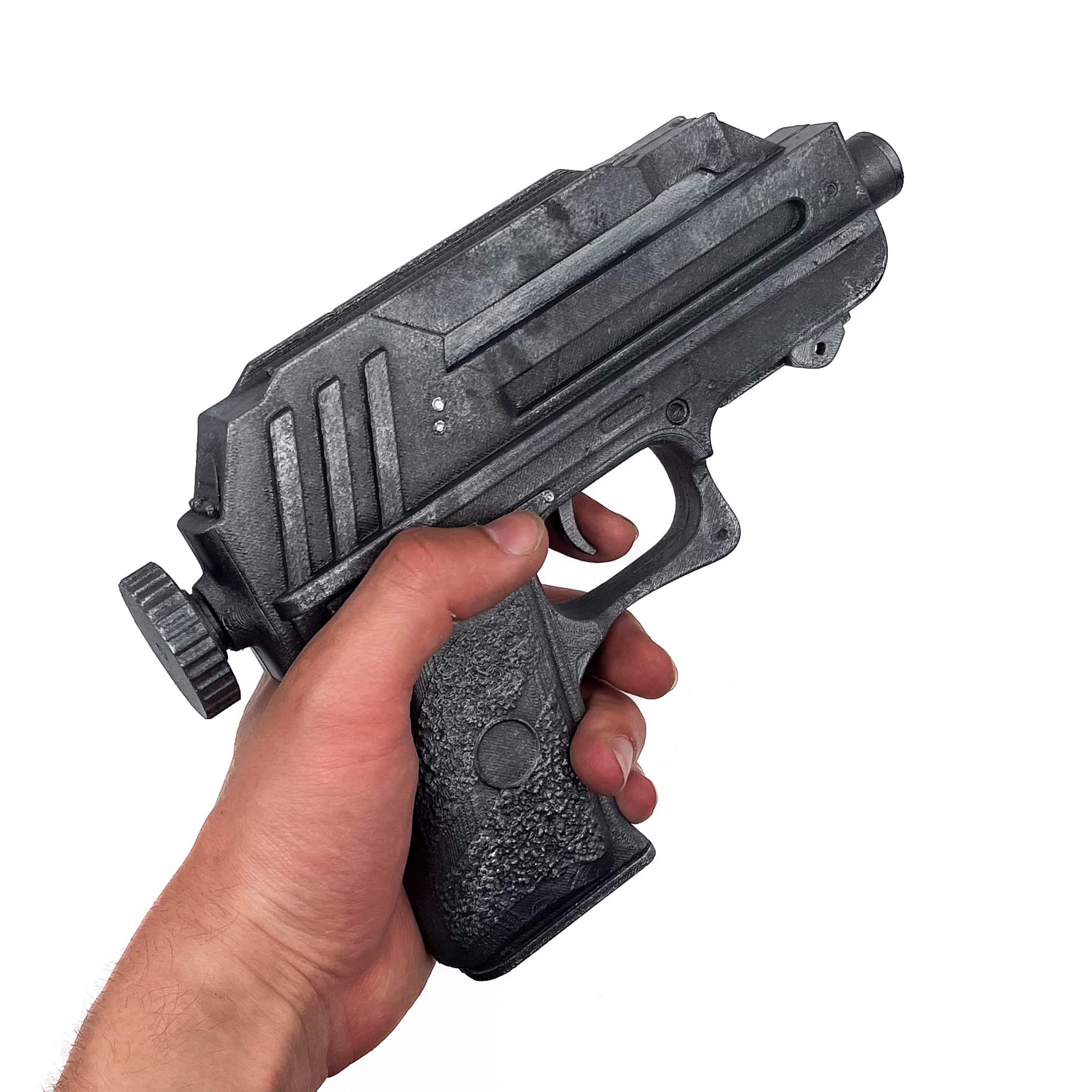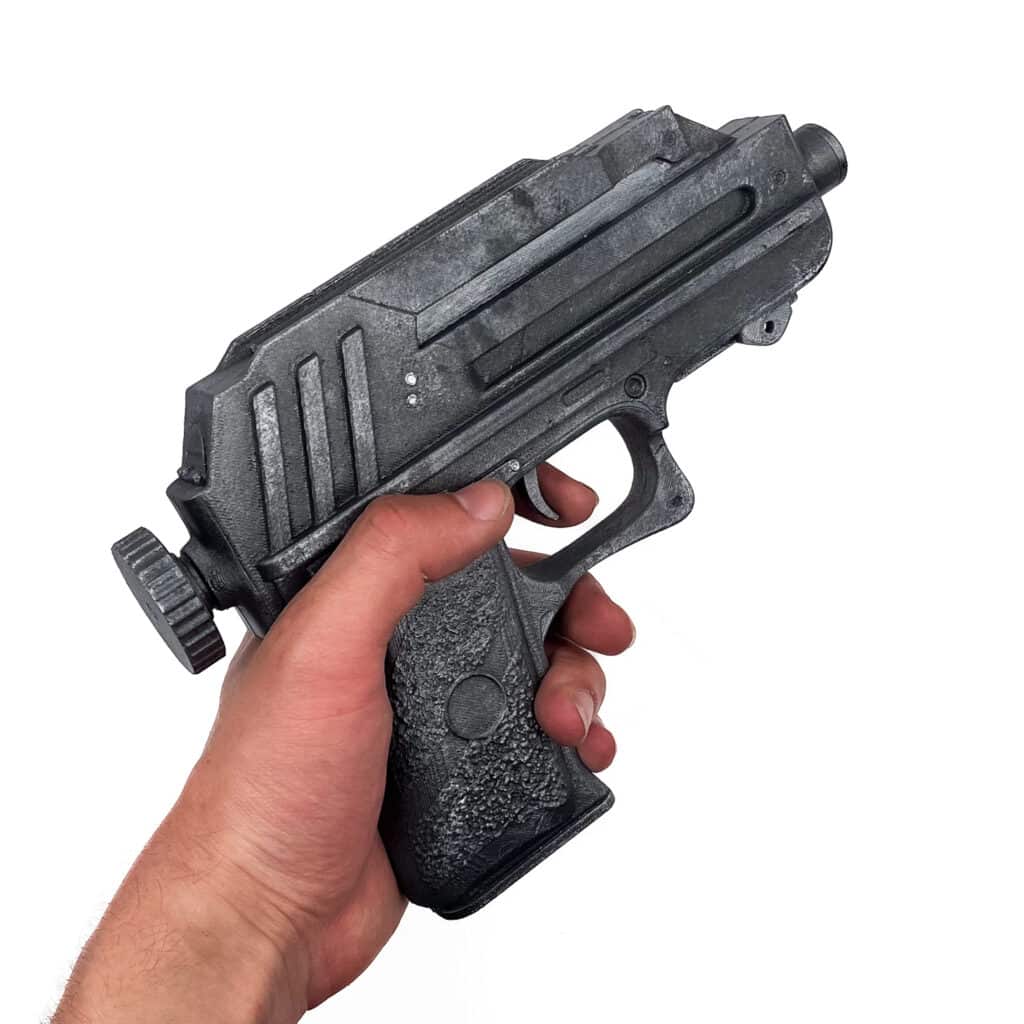 A280 Blaster Rifle
The A280 Blaster Rifle is another iconic weapon, known for being the primary armament of Rebel soldiers. It's featured prominently in The Empire Strikes Back, especially during the Battle of Hoth. With its elongated barrel and scope, it's a favorite among fans who side with the Rebellion.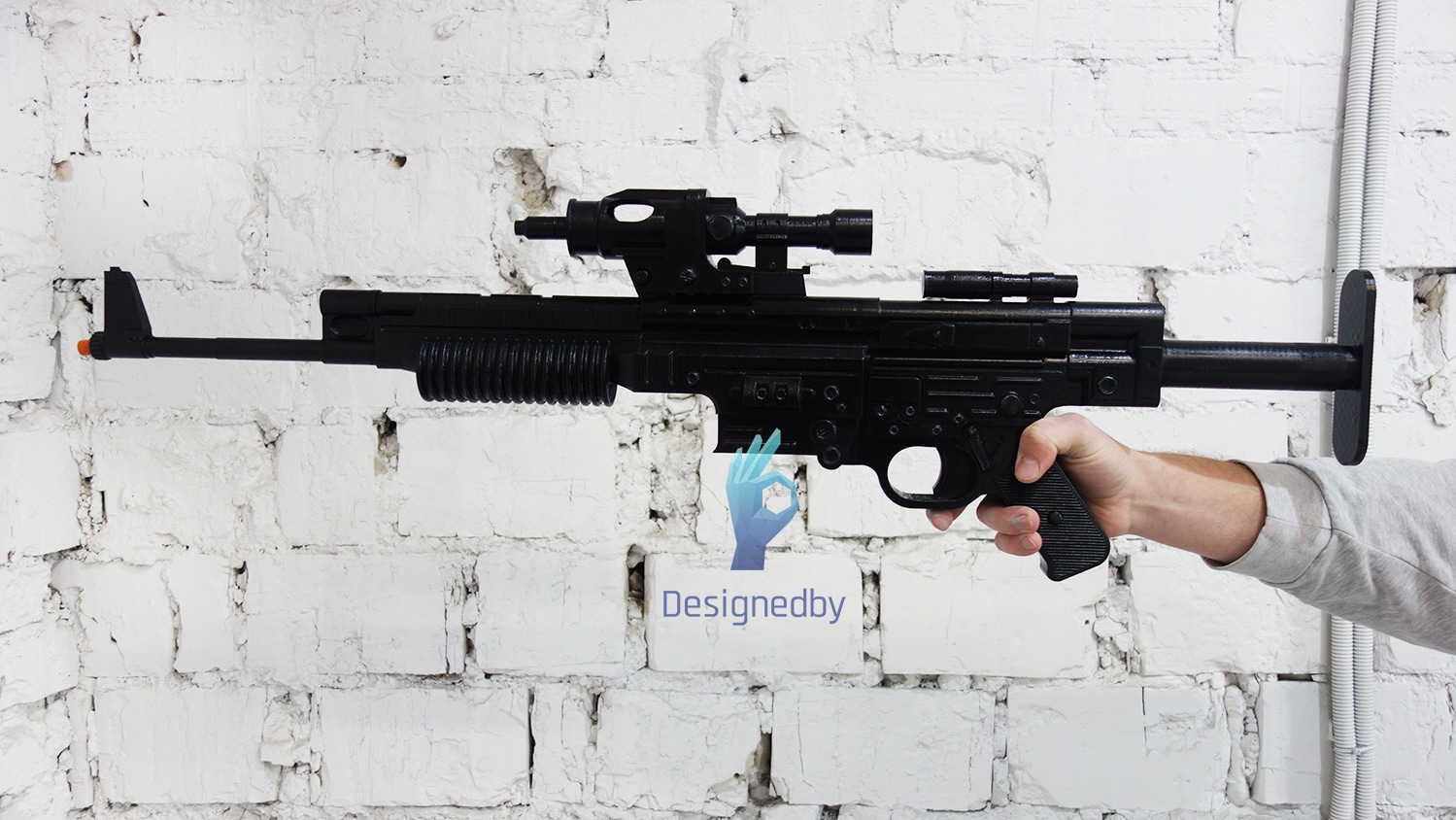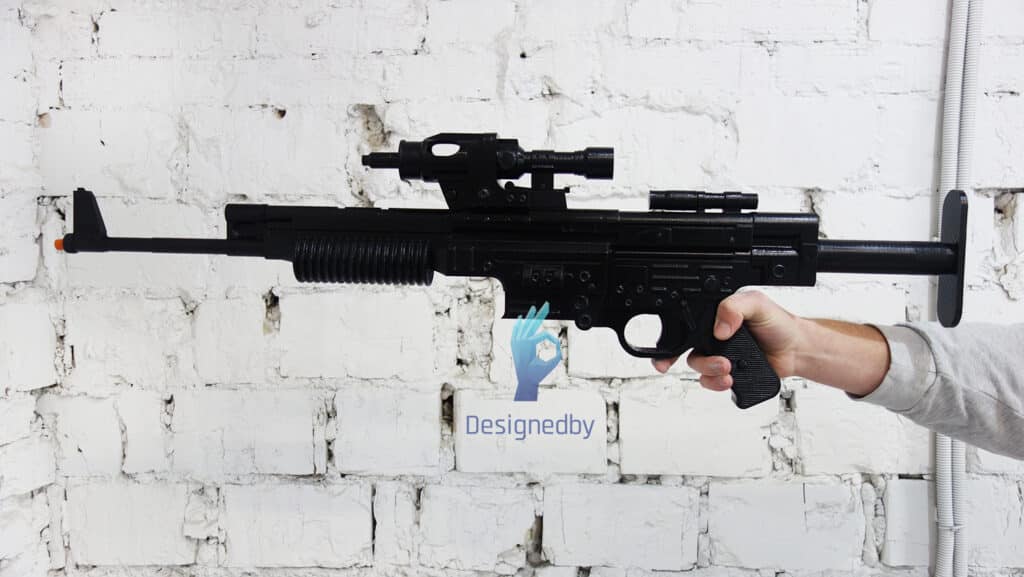 DT-12 Heavy Blaster Pistol
The DT-12 Heavy Blaster Pistol, used notably by Greedo in A New Hope, is a powerful and accurate blaster. It has a distinct look with its elongated barrel. DT-12 replica is a must-have for collectors looking to complete their collection with the weapons of iconic Star Wars characters.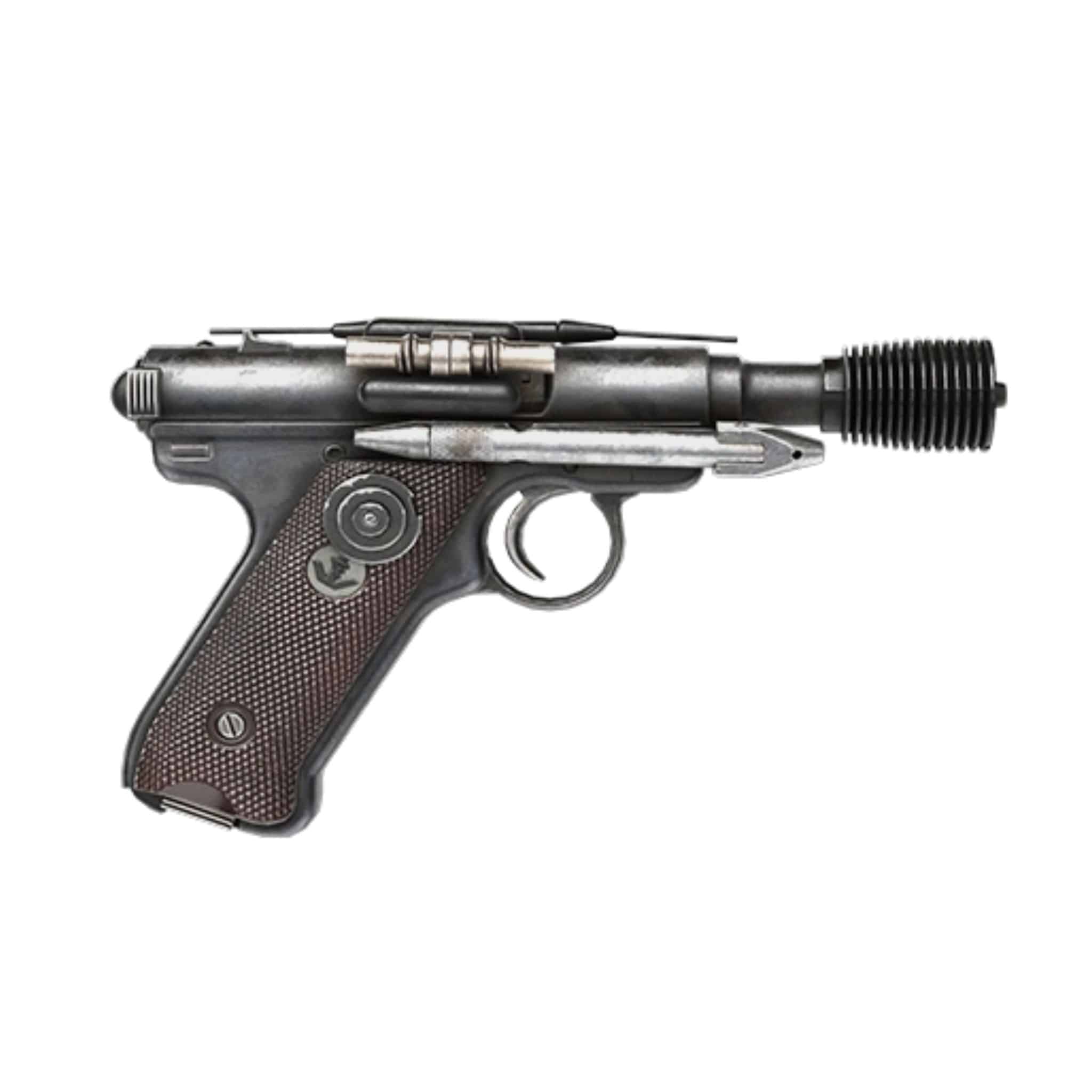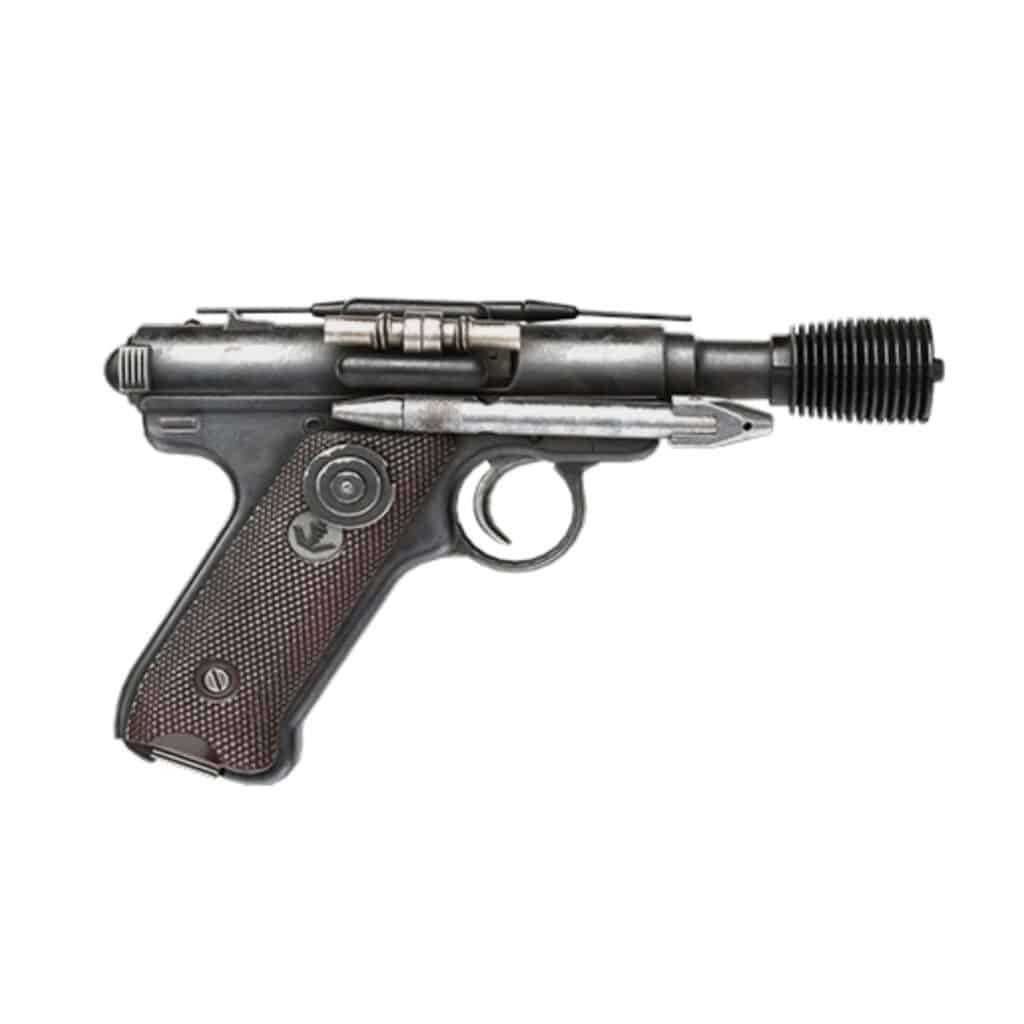 WESTAR-34 Blaster Pistol
The WESTAR-34 Blaster Pistol is famous for being the weapon of choice for Jango Fett, the bounty hunter and father of Boba Fett. This weapon has a sleek, silver design and is known for its accuracy. It's an iconic piece for fans of the prequel trilogy and the bounty hunters of the Star Wars universe.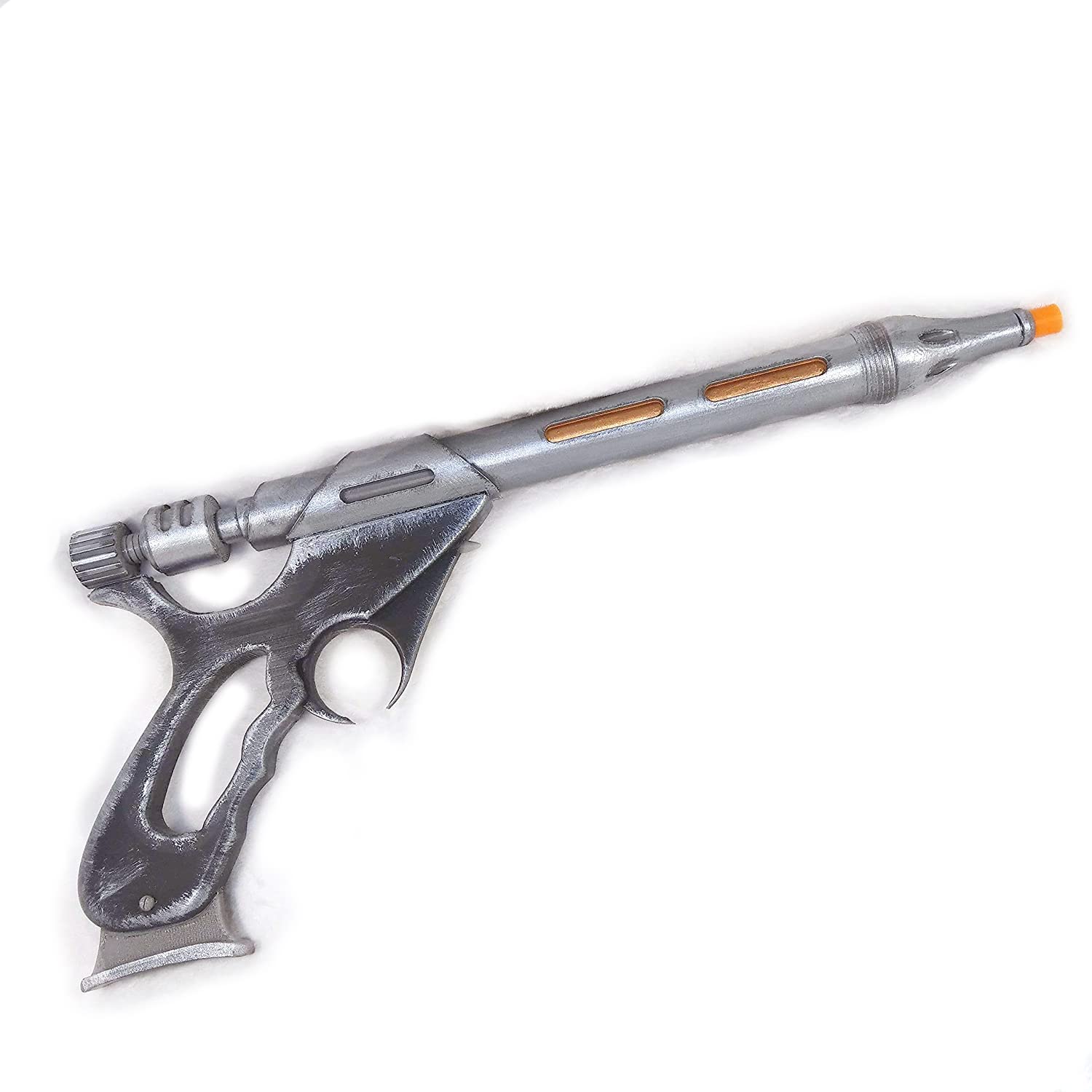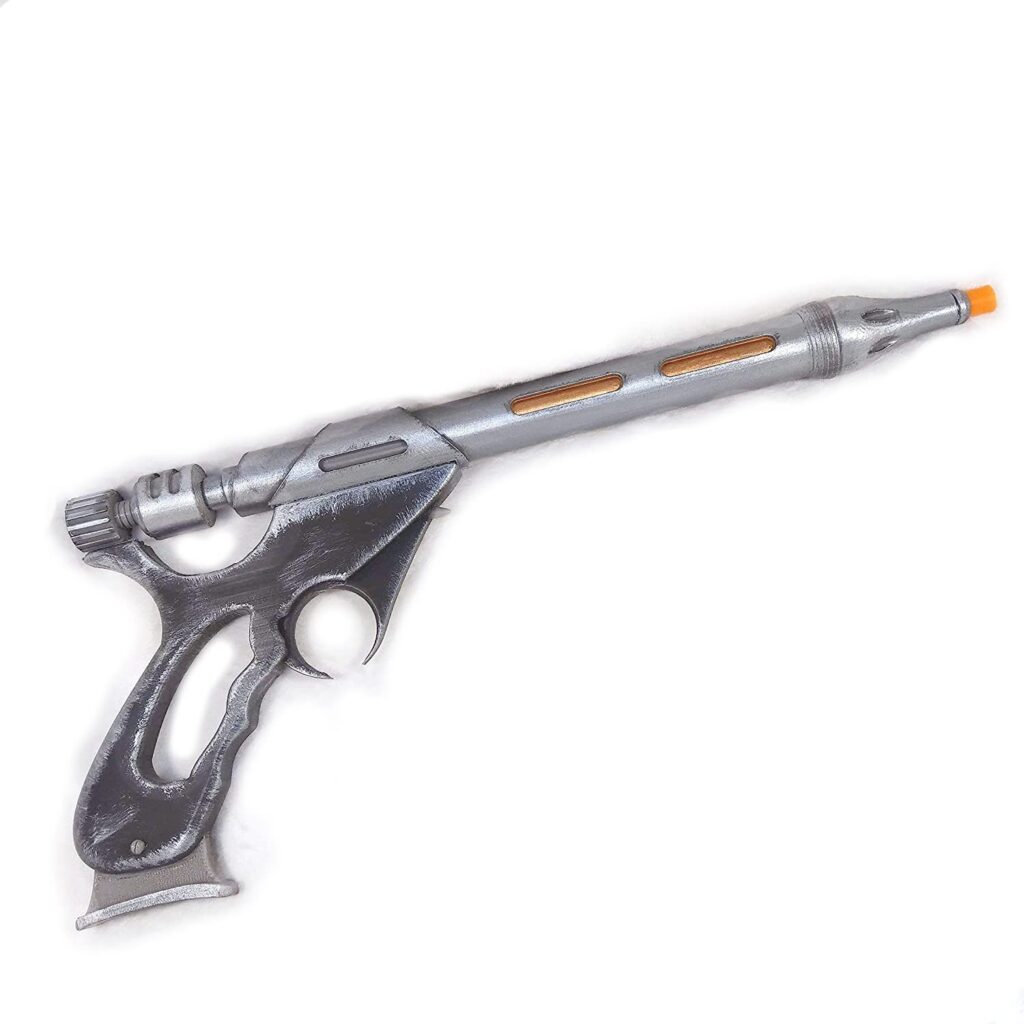 Bowcaster
The Bowcaster, also known as the Wookiee Crossbow, is the signature weapon of Chewbacca. This weapon combines traditional crossbow elements with blaster technology, shooting explosive quarrels. It's a unique and iconic weapon that is sought after by collectors for its connection to the beloved Wookiee co-pilot.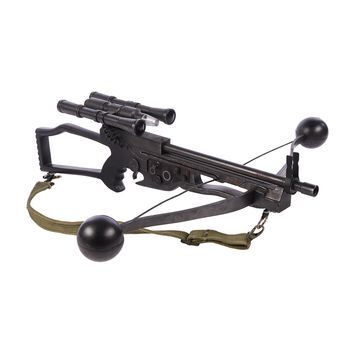 T-21 Light Repeating Blaster
The T-21 Light Repeating Blaster is a heavy blaster used by the Galactic Empire. It is recognizable by its large size and high rate of fire. Featured in the Battlefront games, this blaster has become a favorite among fans of the Imperial forces.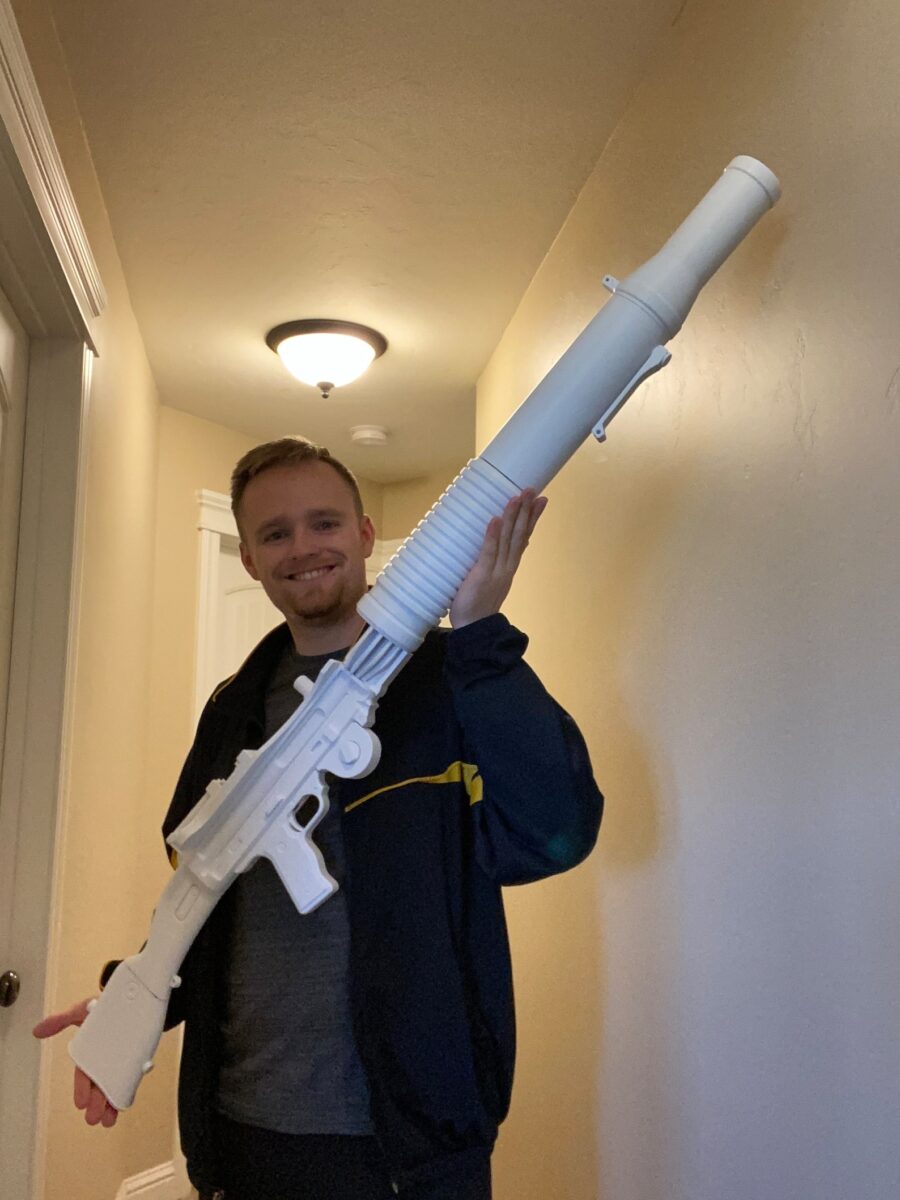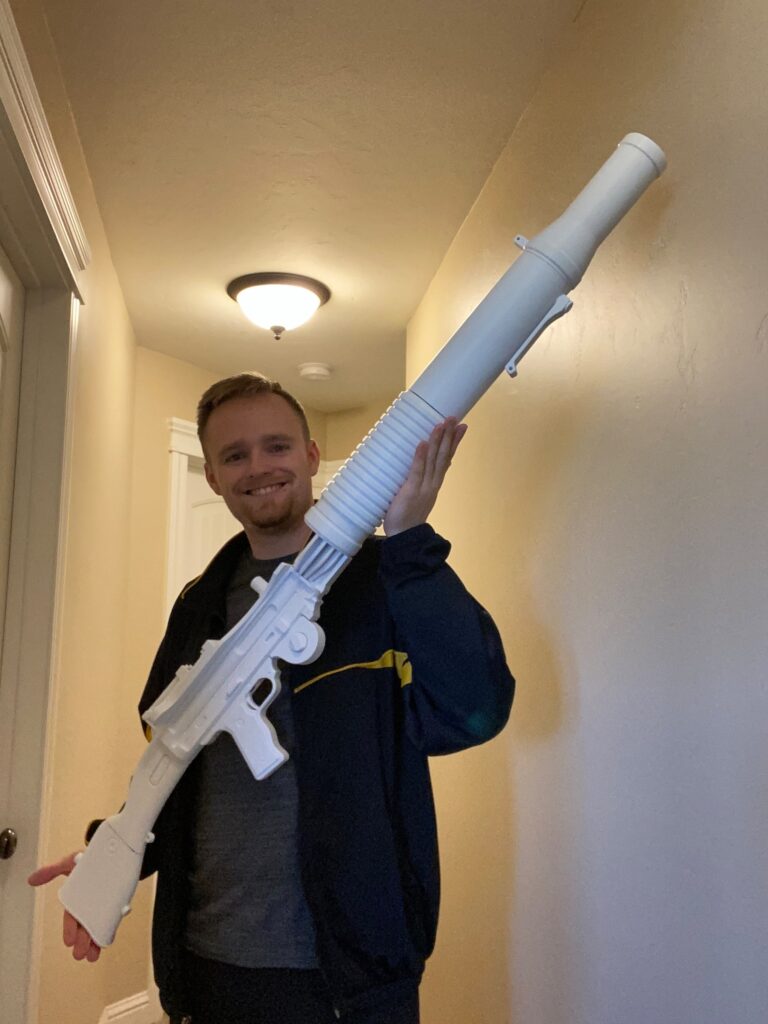 Relby-v10 Micro Grenade Launcher
The Relby-v10 is the primary weapon of the Trandoshan bounty hunter Bossk. It's a combination blaster and grenade launcher, making it a unique and deadly weapon. Its distinctive design and association with Bossk make it a sought-after piece for collectors.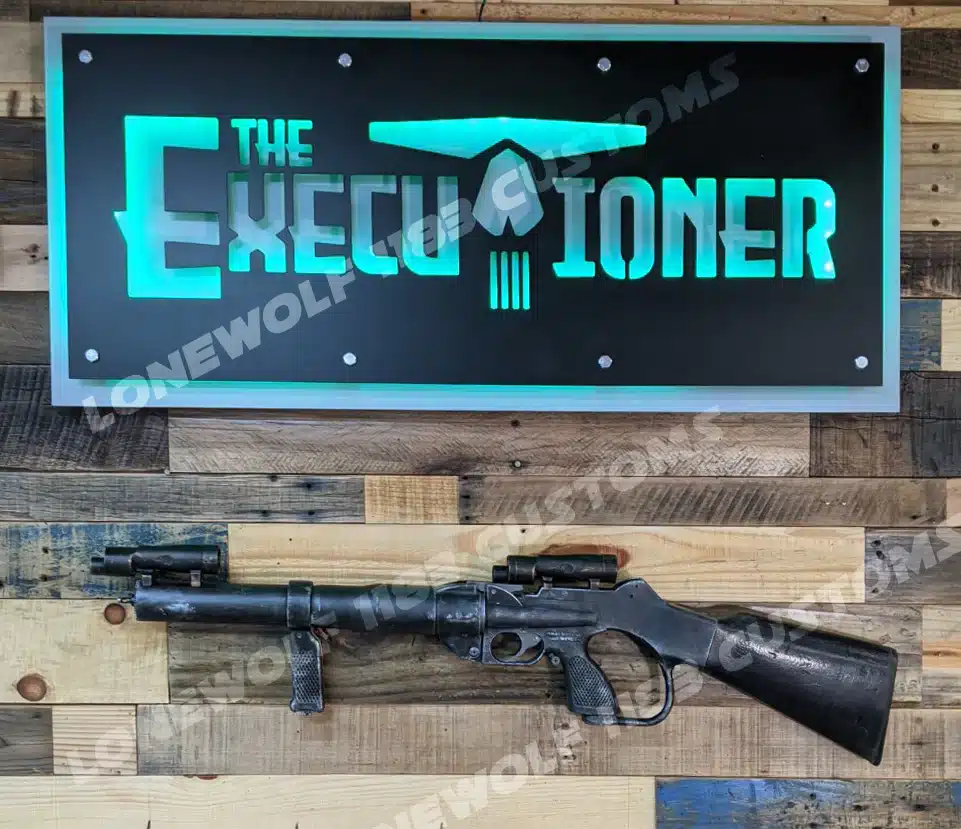 DH-17 Blaster Pistol
The DH-17 blaster pistol is a classic, often seen in the hands of Rebel Alliance soldiers. It has a unique design that makes it perfect for close-quarters combat. Our replica captures the essence of this blaster, making it a perfect item for cosplayers and collectors alike.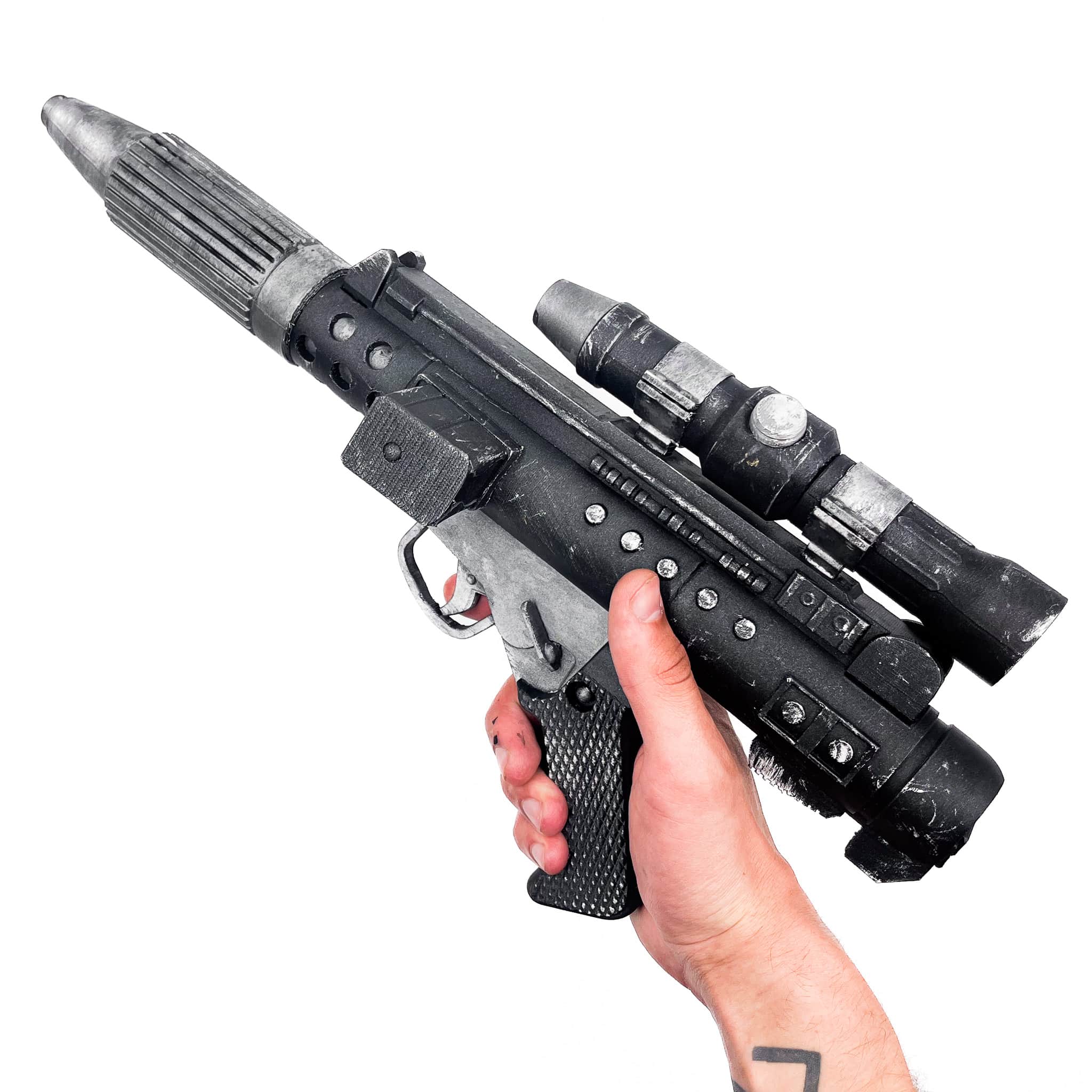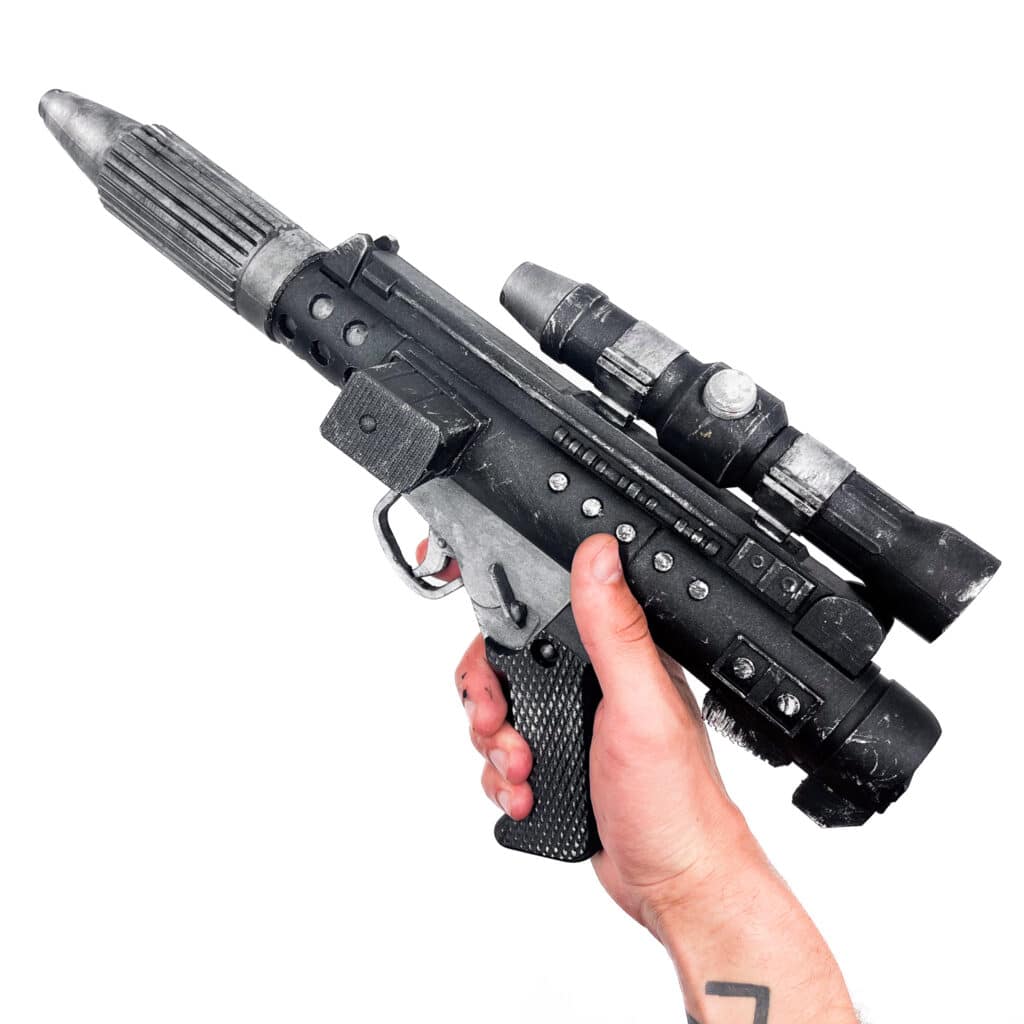 Darksaber
Though not a blaster, the Darksaber is a unique, ancient black-bladed lightsaber. It's an important symbol of Mandalorian heritage and has gained prominence due to its appearance in The Mandalorian series.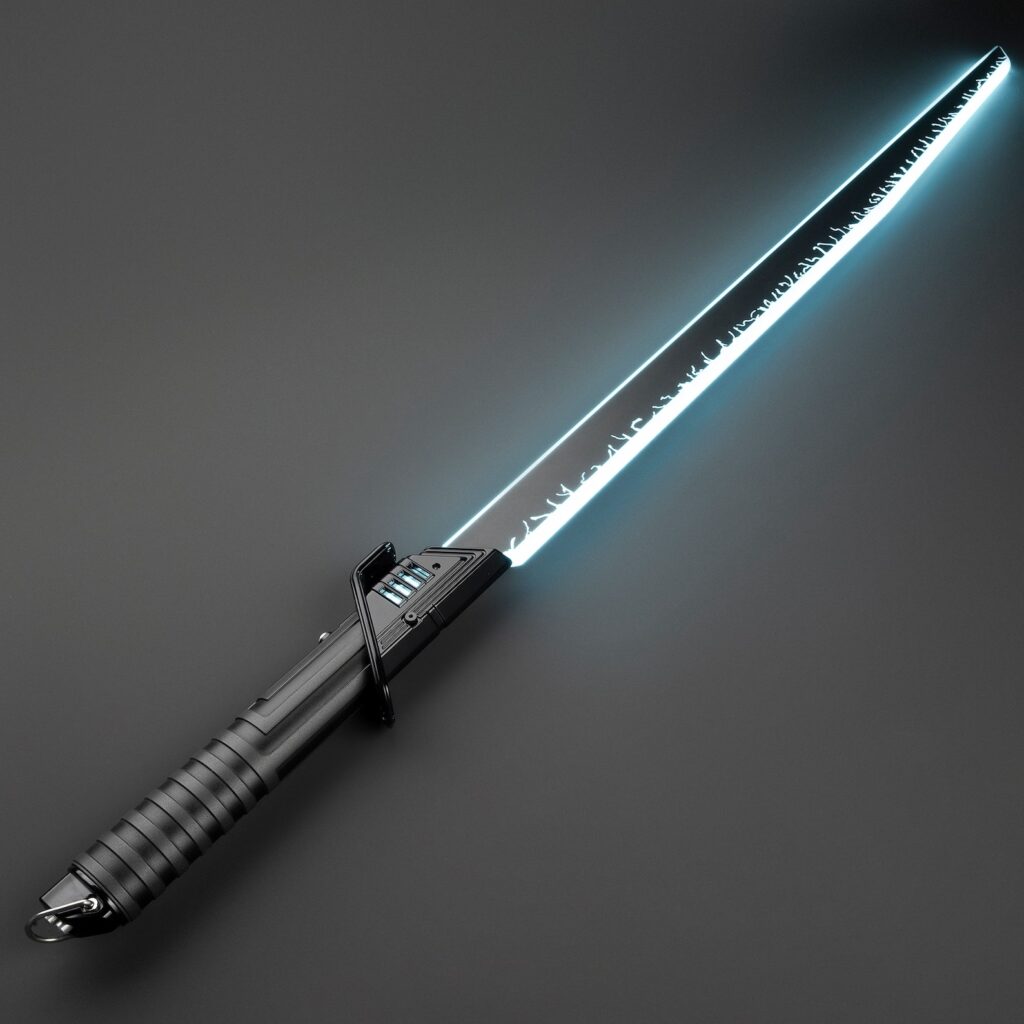 Conclusion
Owning a piece of the Star Wars universe is a dream come true for many fans. The blasters and weapons are as iconic as the characters who wield them. At Blasters4Masters, we are dedicated to bringing you the highest quality replicas, crafted with attention to detail and authenticity. From Han Solo's DL-44 to Director Krennic's DT-29, our collection has something for every Star Wars enthusiast. So, don't miss the chance to add these legendary weapons to your collection! May the Force be with you.
Don't see anything you are interested in?
Simply contact us with your request and we will work with you to create a unique product just for you.