We at Blasters4Masters are thrilled to announce the arrival of our latest collectible: the Lumina Ray Gun from Call of Duty Zombies. This isn't just any replica, it's a testament to the dedication and passion our team has for creating unique and high-quality props, replicas, collectibles, and memorabilia. We strive to bring the world of your favorite characters and franchises to life, and with the Lumina Ray Gun, we've done just that​​.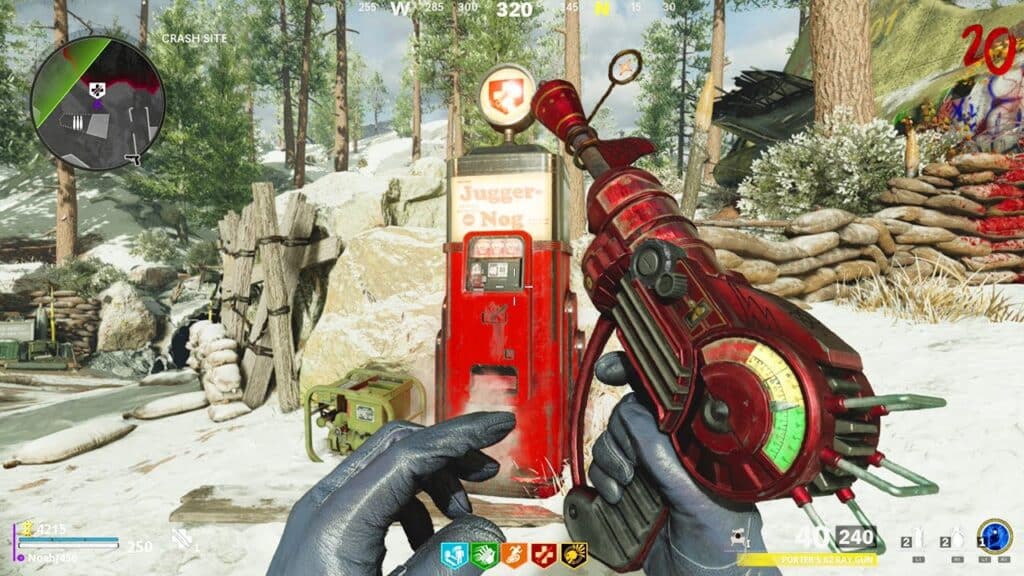 The Lumina Ray Gun replica is a 3D-printed piece, a process that allows us to capture the intricate details of the in-game weapon. Each gun is then hand-sanded, ensuring a smooth finish and high-quality feel. But we don't stop there. Each Lumina Ray Gun is also hand-painted, capturing the battle-scarred look that's so distinctive in the game​​.
This meticulous process speaks to our dedication to authenticity and quality. We want each piece to not just resemble its in-game counterpart, but to feel as though it's been plucked right out of the game itself. And it's this attention to detail that sets our replicas apart.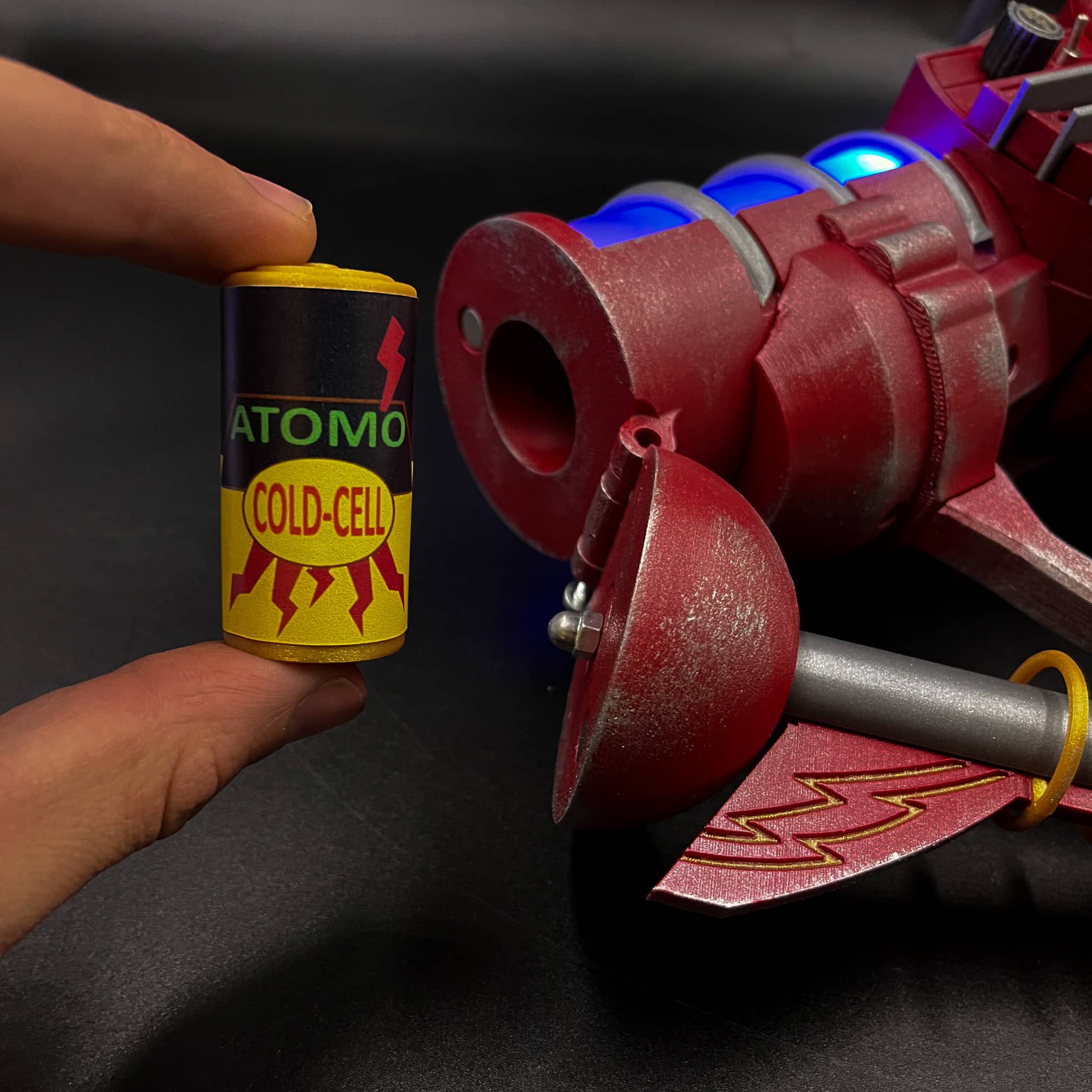 One of the most unique features of the Lumina Ray Gun is its LED lights. These lights bring the weapon to life, creating a dynamic visual experience that will be the centerpiece of your collection. The USB rechargeable battery ensures that you can keep the lights glowing as long as you want, without the hassle of constantly replacing batteries​2.
Recreating the Ray Gun from Call of Duty wasn't without its challenges. One particular struggle was getting the red color just right. We aimed to replicate the exact color of the Ray Gun in the game. While we're proud of the color we've achieved, we believe there's always room for improvement. This commitment to perfection and constant improvement is part of what drives us at Blasters4Masters.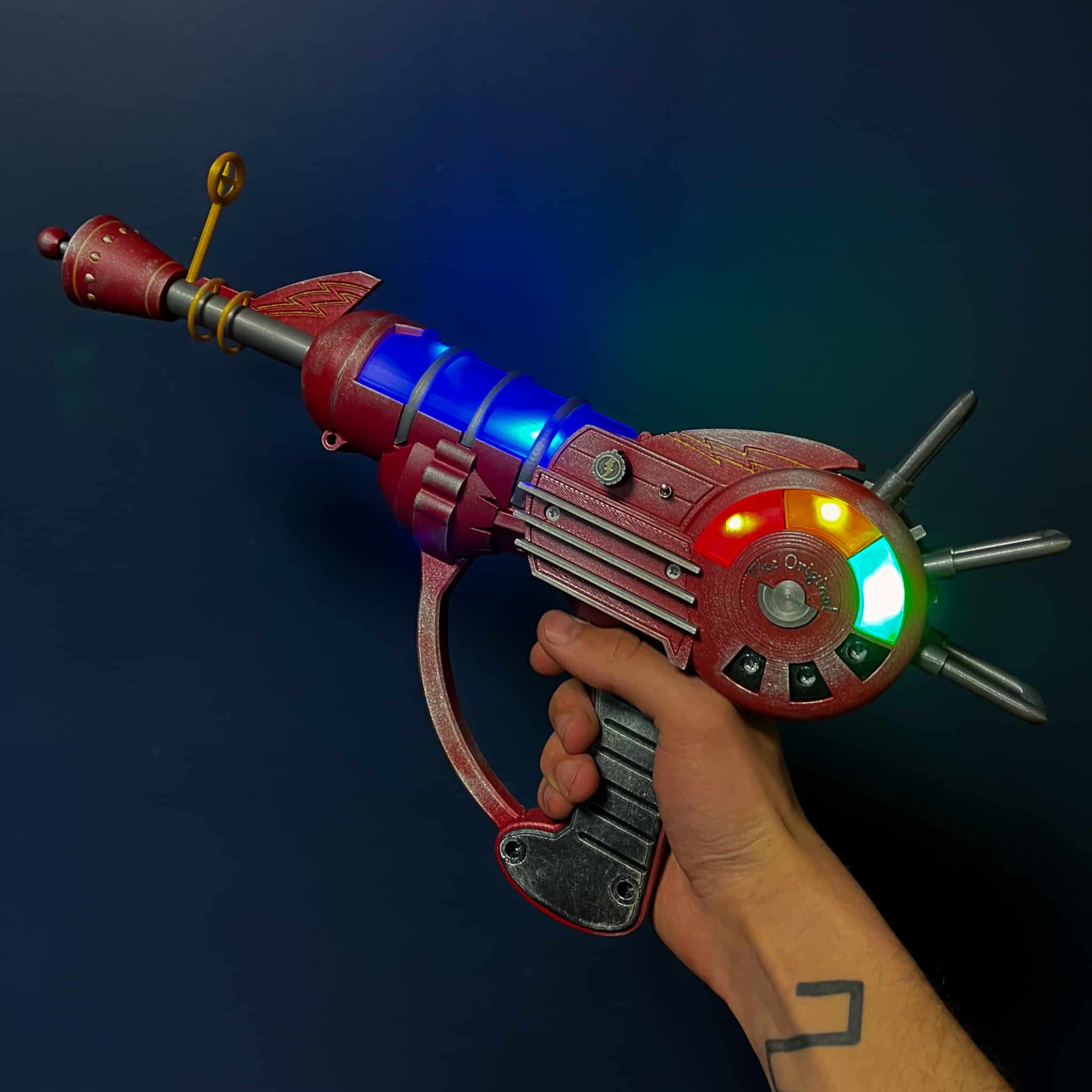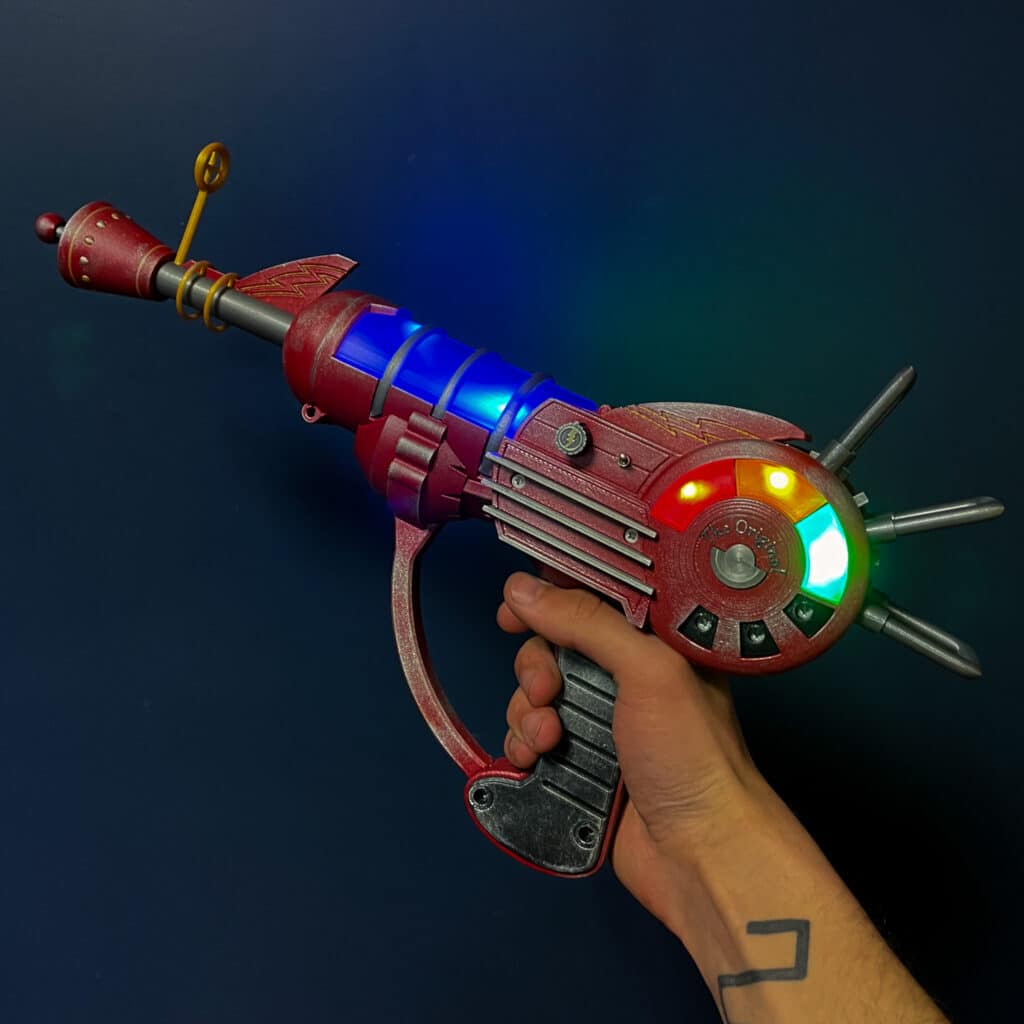 The Ray Gun is a famed weapon from the Call of Duty franchise, appearing in every Zombies map of Call of Duty: Black Ops II if the player purchases the Vengeance downloadable content. Known for its impressive damage capacity and its ability to hit multiple zombies at once thanks to its splash damage, the Ray Gun is a staple in the Call of Duty gaming experience​​.
But that's not all – we're excited to announce that we will soon be releasing a Golden version of the Lumina Ray Gun! This new version will offer all the features of the current model, but with a sleek, golden finish that will add an extra level of sophistication to your collection.
Stay tuned for the release date of the Golden Lumina Ray Gun, and in the meantime, consider adding the current Lumina Ray Gun to your collection – https://blasters4masters.com/product/lumina-ray-gun-call-of-duty/
Its distinctive design, interactive features, and attention to detail make it a worthy addition to any Call of Duty collection. Remember, our products are made on demand, with a processing time of 3-10 business days​​.
We at Blasters4Masters can't wait to bring your collections to life with our detailed and authentic replicas. Whether you're a long-time Call of Duty fan, a dedicated gamer, or just someone who appreciates high-quality collectibles, the Lumina Ray Gun is a perfect addition to your collection. Don't miss out on the opportunity to own a piece of gaming history – order your Lumina Ray Gun today!