At Blasters4Masters, we are constantly looking for ways to push the boundaries of prop creation, crafting unique pieces that are as close as possible to their original counterparts in movies, TV shows, and video games. Today, we are thrilled to announce our latest masterpiece – the Plasma Cutter from Dead Space.
Intricate Design for Enhanced Realism
The Plasma Cutter, an iconic weapon from the Dead Space franchise, is known for its distinctive design and powerful functionality. We've painstakingly recreated this tool, paying close attention to every detail to ensure an authentic experience. One of the most compelling features of our Plasma Cutter replica is the rotating front part – a detail that adds an extra layer of realism to this remarkable piece.
In the Dead Space universe, the Plasma Cutter is a widely used mining tool that has been repurposed as a weapon due to its powerful cutting lasers. This weapon has become a signature element of the game, known for its unique functionality and design. Our replica aims to capture this essence, making it a must-have for any Dead Space enthusiast.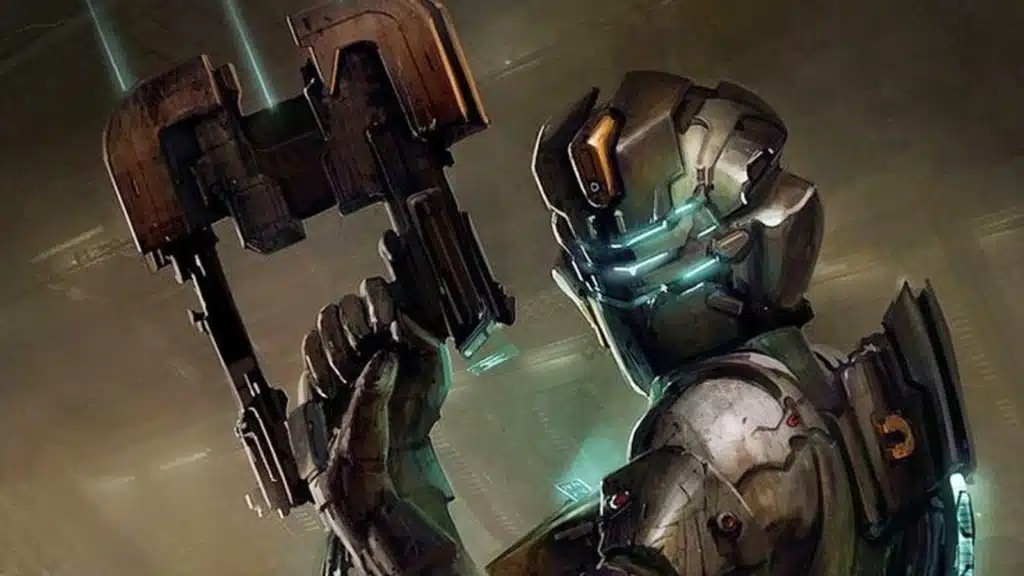 The Challenge of Creating the Plasma Cutter
Creating a replica of the Plasma Cutter was not an easy task. Integrating lasers into the design was particularly challenging. Initially, we believed that adding the lasers would be simple. However, we quickly realized that it was far more complex than we had anticipated.
To tackle this, we had to develop a custom motherboard, a feat that demanded a significant amount of time and engineering prowess. We also faced the challenge of sourcing blue lasers, which are rare and typically expensive due to their power and potential to burn. While we strived to achieve the teal blue lasers present in the game, we learned that such a laser is virtually impossible to obtain.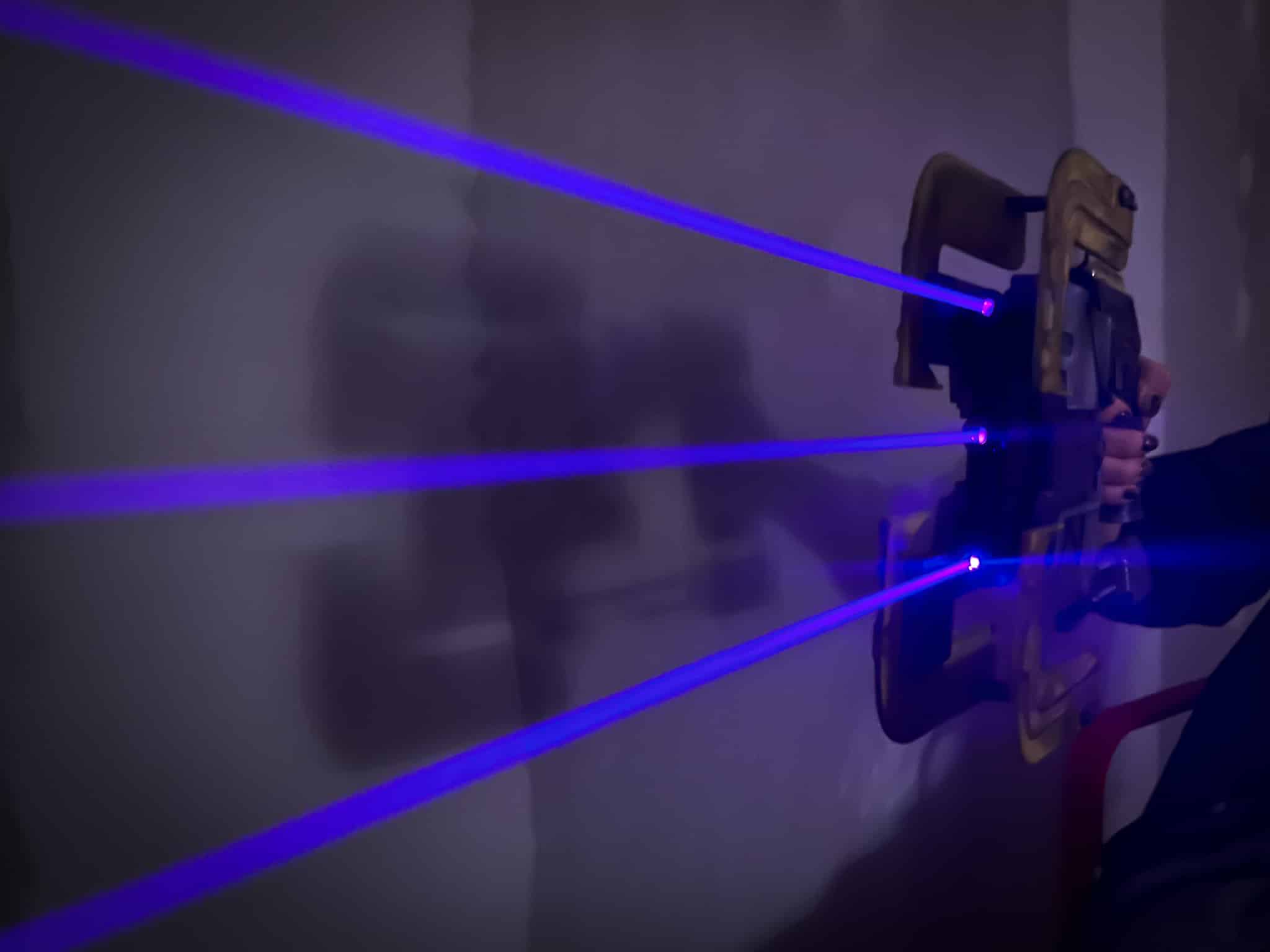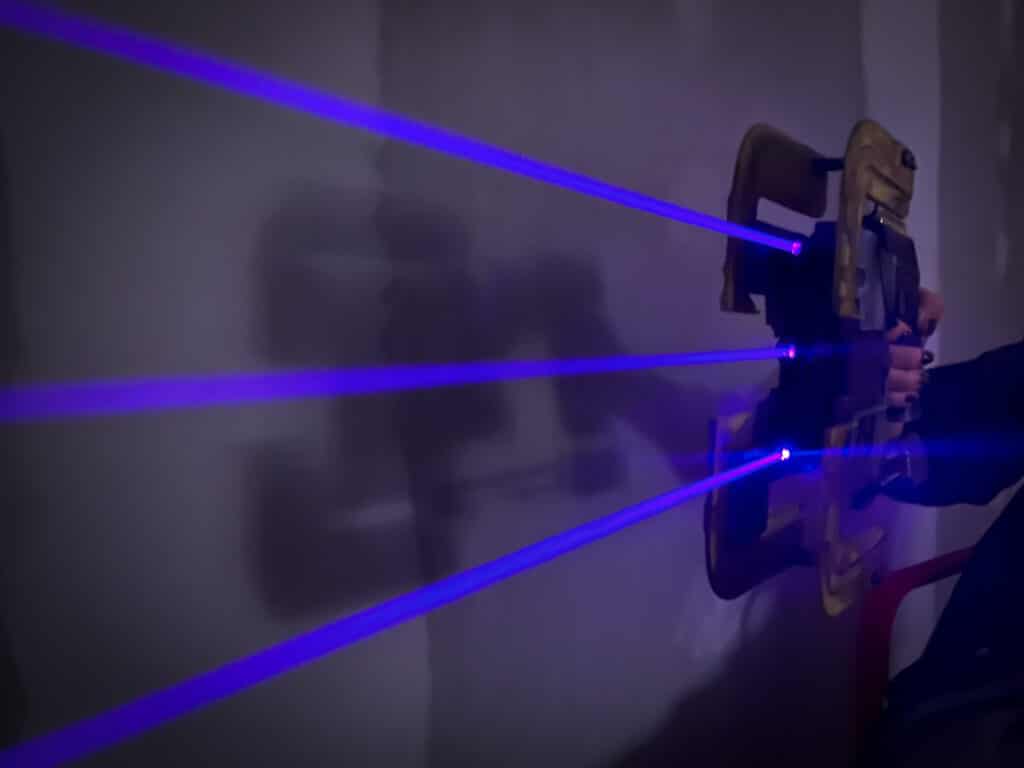 Craftsmanship and Convenience
Despite these challenges, we did not compromise on the quality or authenticity of our Plasma Cutter. The body of the cutter has been meticulously 3D printed from durable plastics. Each piece is then hand sanded, assembled, and painted, ensuring that every detail is just right.
It's equipped with an integrated battery that can be conveniently charged via a USB Type-C port, allowing you to showcase the Plasma Cutter's stunning laser design whenever you wish.
Note that these lasers appear best in a foggy environment, mimicking their in-game counterparts. In a brighter or non-foggy environment, their visibility will be diminished. The lasers are generally blue, but depending on lighting and surface color, they may appear slightly purple.
We are immensely proud of the effort and craftsmanship that has gone into creating the Plasma Cutter. It stands as a testament to our commitment to producing high-quality, authentic replicas and props.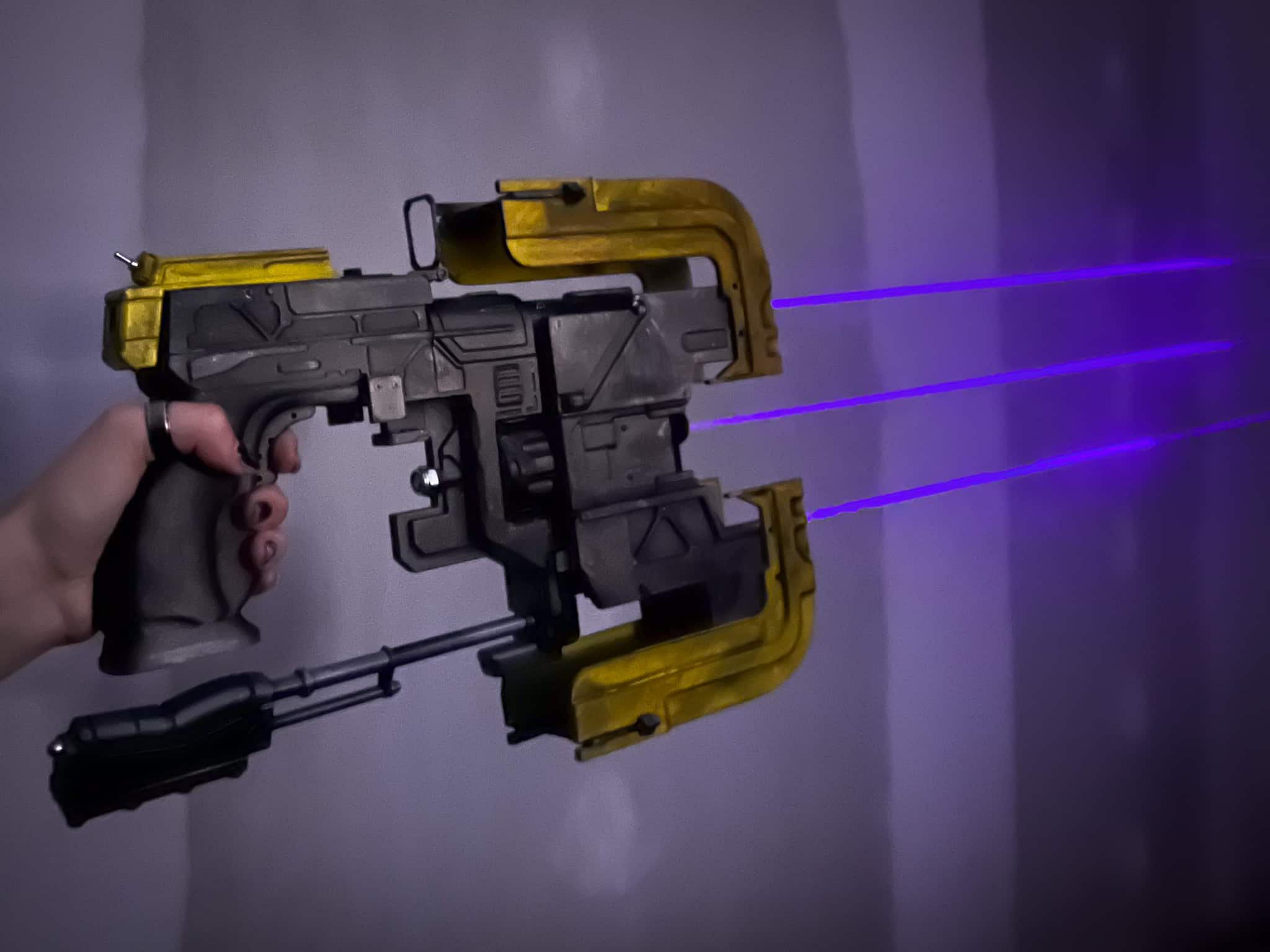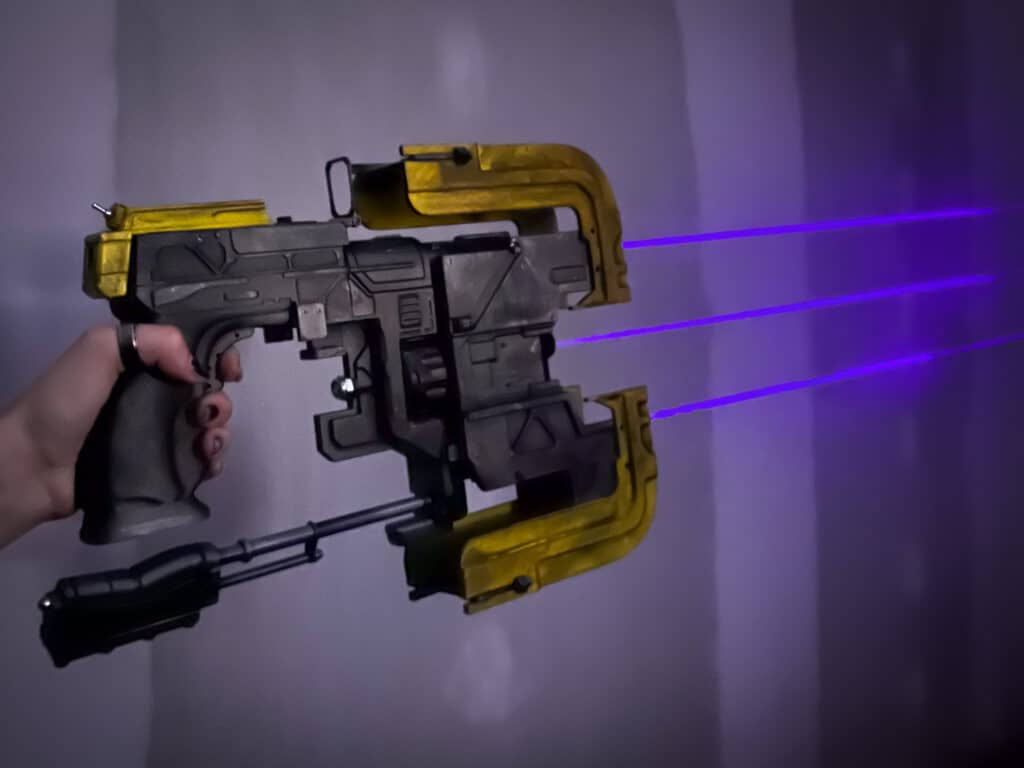 A Must-Have Collectible
This Plasma Cutter replica is more than just a prop – it's a piece of gaming history. It represents the harsh survival conditions in the Dead Space series, serving as a reminder of the game's unique blend of horror and action.
For fans of Dead Space, this Plasma Cutter is a must-have addition to your collection. Its design accuracy, functionality, and overall quality make it a standout piece. Even if you're not familiar with the game, this prop's unique design and attention to detail make it a fantastic collectible.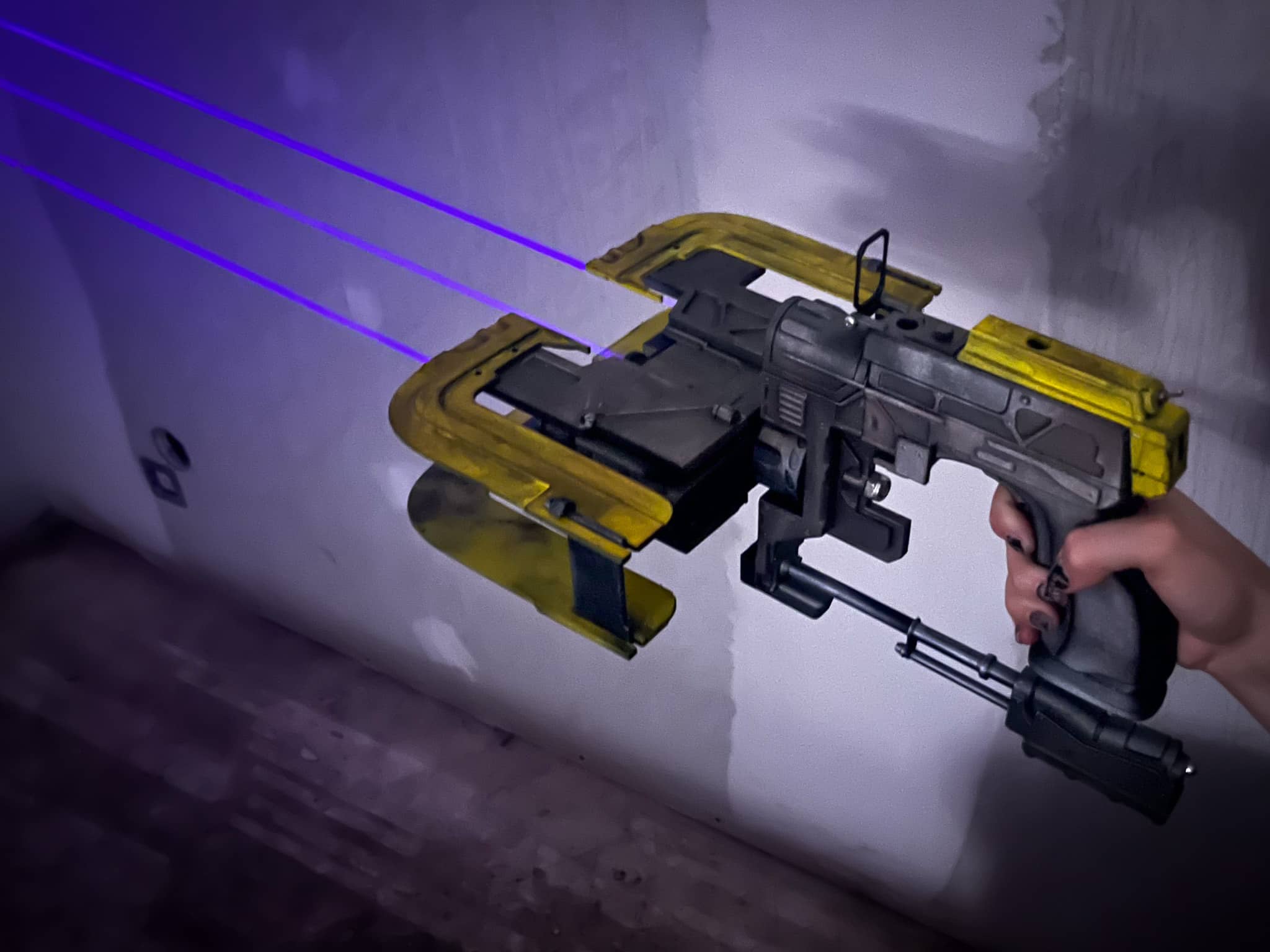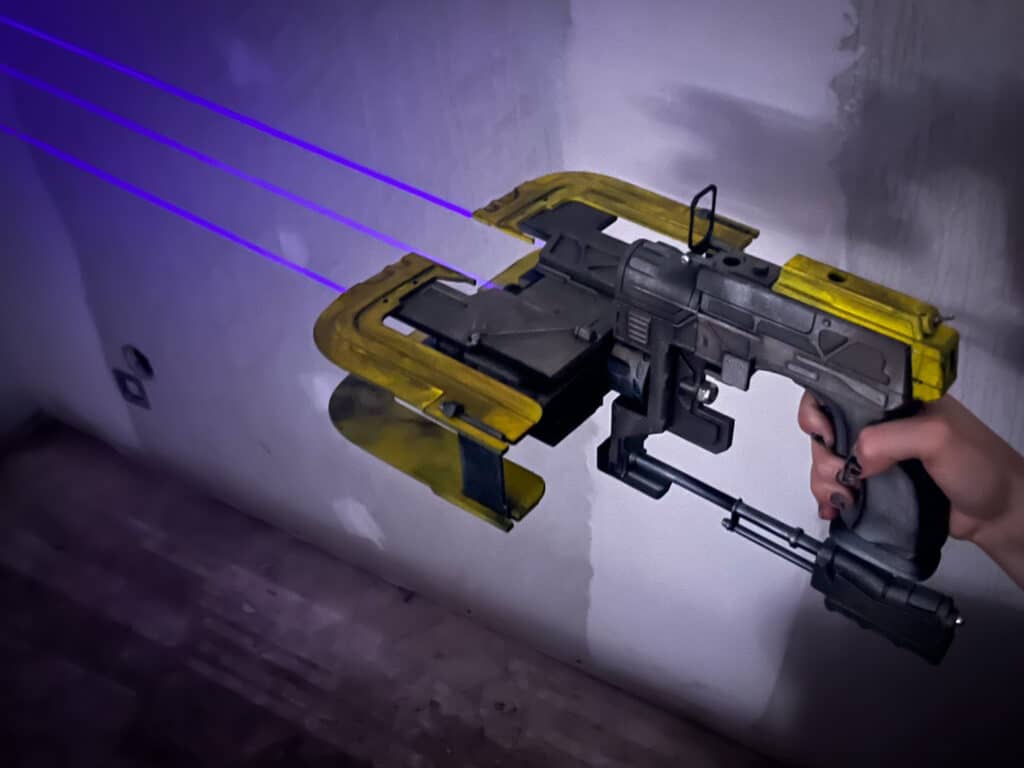 Don't Miss Out
Given the complexity of the design and the rarity of the parts used, the Plasma Cutter is available in limited quantities. If you're interested in owning this one-of-a-kind piece, we encourage you to act fast. Add the Plasma Cutter to your cart today – https://blasters4masters.com/product/plasma-cutter-dead-space/, you won't want to miss out on this piece of gaming history!
We look forward to helping you expand your collection and bring a piece of the Dead Space universe to life. As always, thank you for your continued support – we can't wait to see what we'll create next!