At Blasters4Masters, we specialize in bringing your favorite gaming and pop culture elements to life. Today, we are thrilled to unveil our latest creation – the Ray Gun Mark 3, also known as the GKZ-45 Mk3 from the iconic Call of Duty Zombies.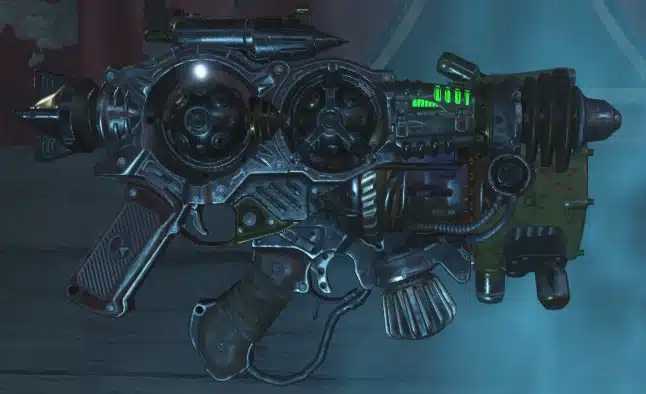 The Ray Gun Mark 3 is not just a replica; it's an homage to the thrilling battles, the adrenaline-pumping moments, and the immersive universe of Call of Duty. Our artisans meticulously handcraft each piece, pouring hours of work into ensuring every detail is just right.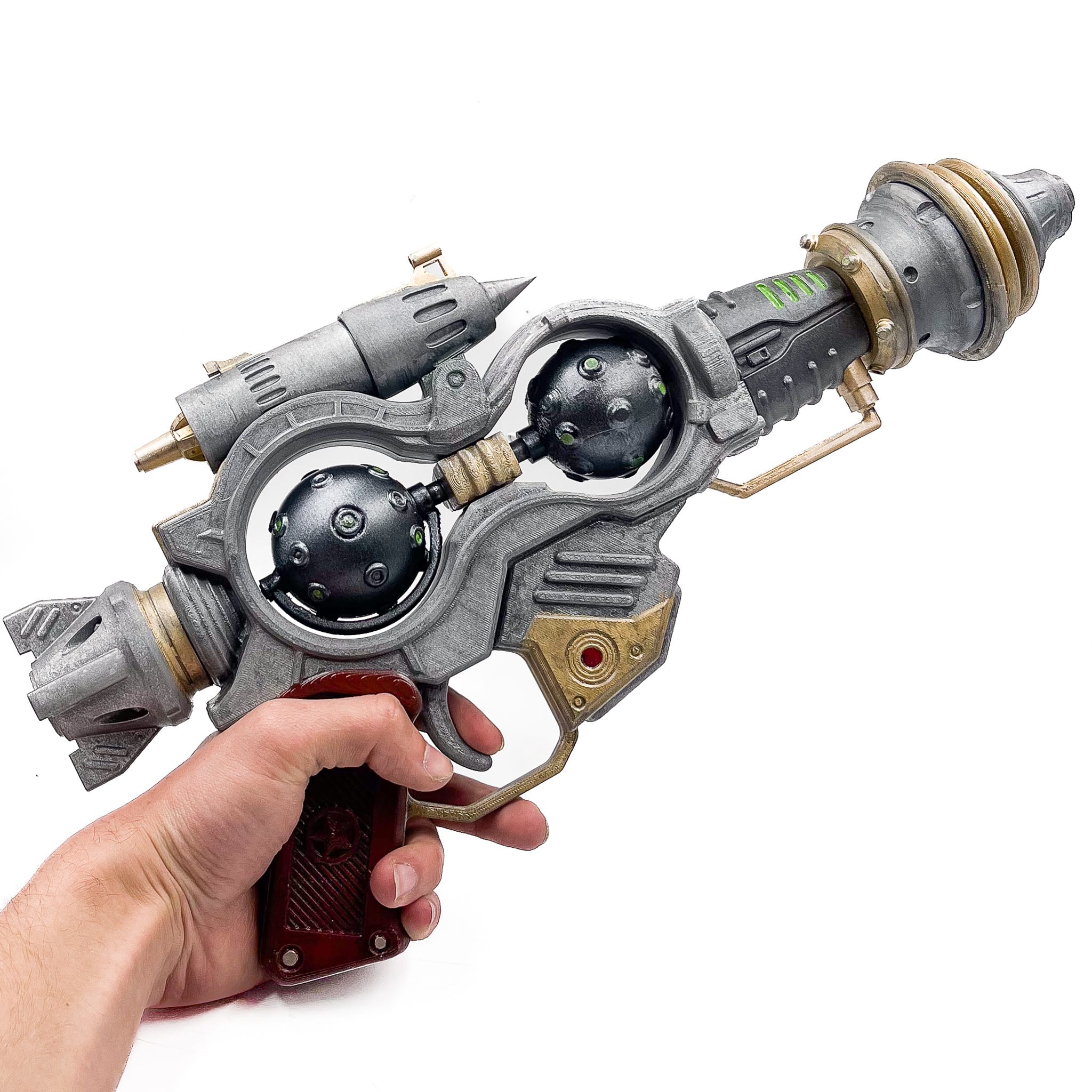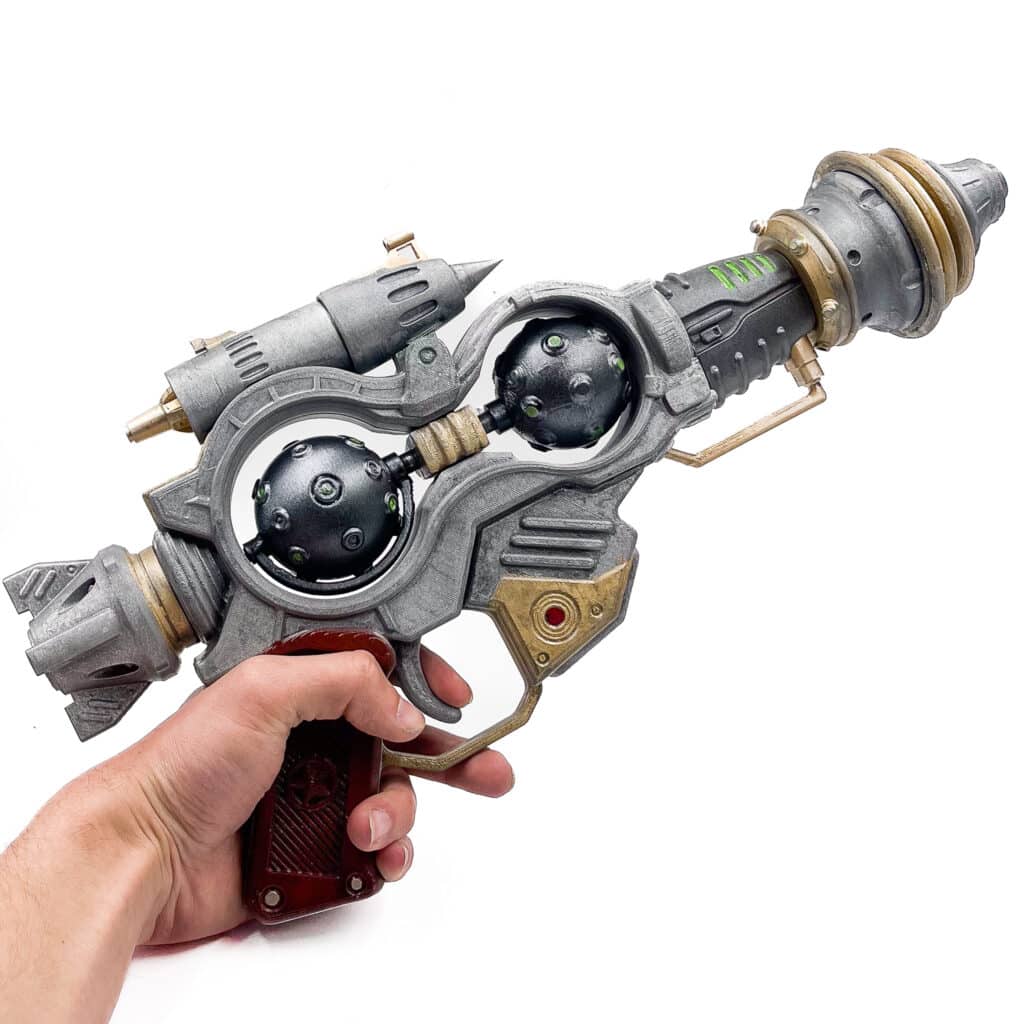 From the vibrant, eye-catching coloration to the intricate mechanical designs, we've aimed to recreate the Ray Gun Mark 3 in all its glory. But we didn't stop at the aesthetics. The Ray Gun Mark 3 replica comes with a unique feature: rotating middle "spheres" that add a dynamic and interactive element to this piece.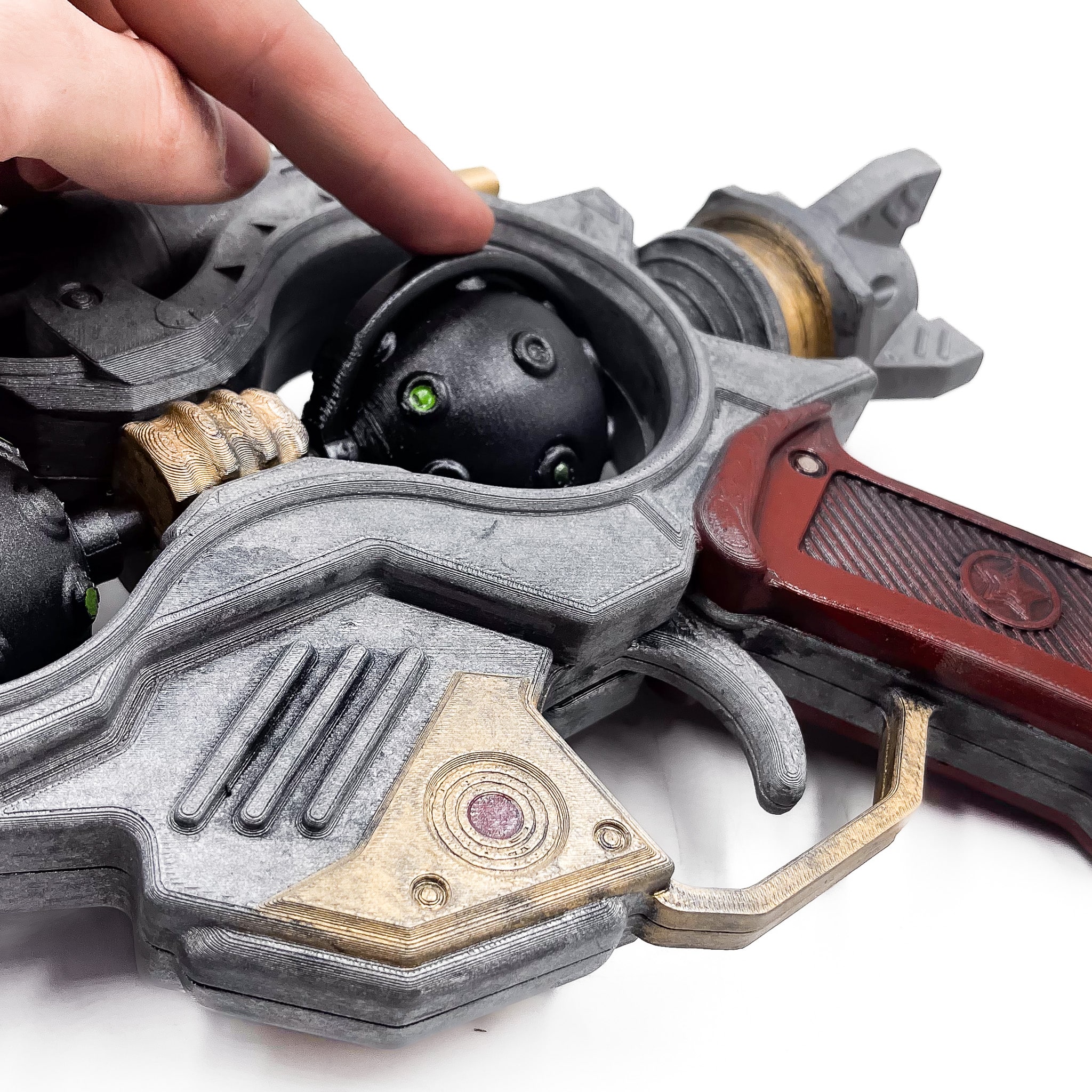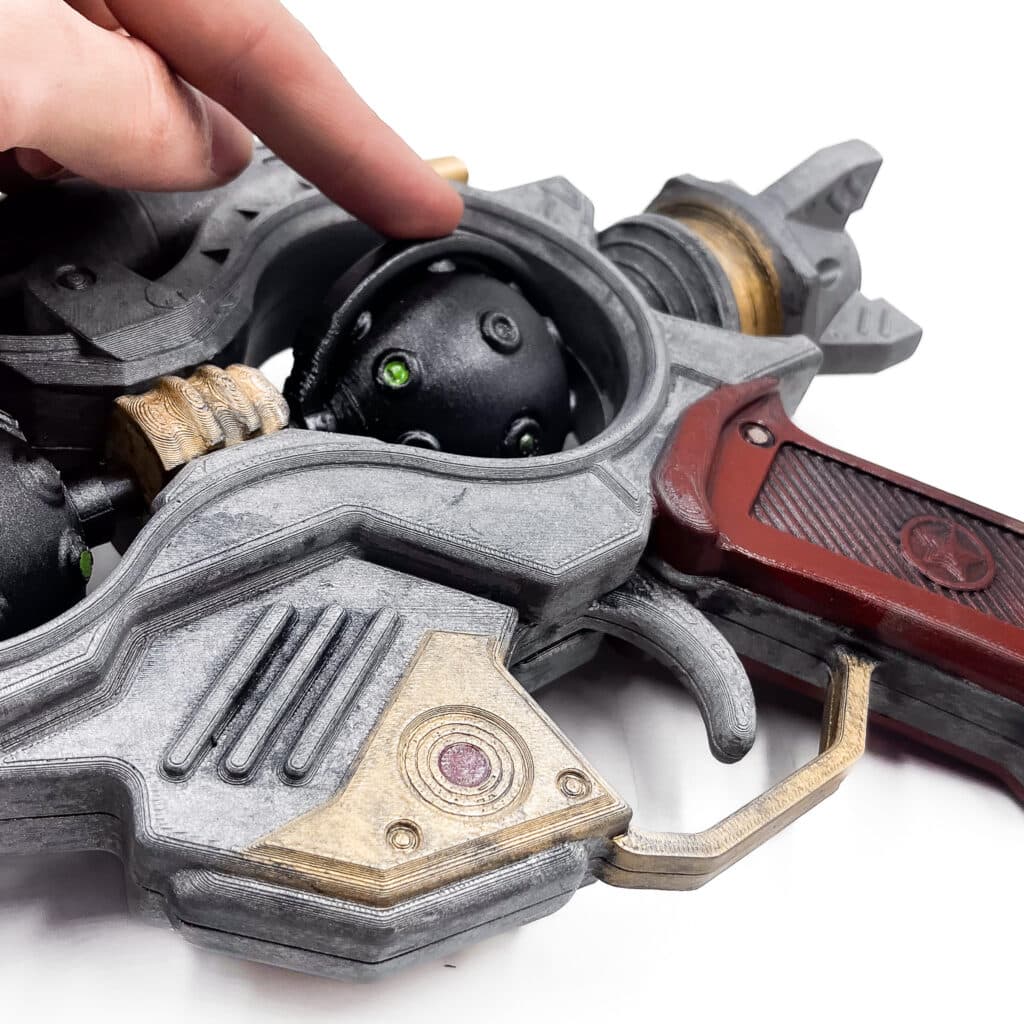 Each Ray Gun Mark 3 is created on-demand, making your piece uniquely yours. If you're a fan of the series, a collector of gaming memorabilia, or simply in search of the perfect gift, this replica is a one-of-a-kind choice that brings a slice of the Call of Duty universe right into your hands.
But what if you want to take it a step further? For those who want to wield the complete set and truly immerse themselves in the game's lore, we're happy to accommodate requests for the other Ray Gun Mark 3. Because we believe every warrior deserves the best arsenal.
At Blasters4Masters, we're more than just a store – we're a gateway to your favorite universes. If you have a vision for a specific item not listed in our catalog, don't hesitate to get in touch. We relish the opportunity to bring your vision to reality.

Order your Ray Gun Mark 3 today – https://blasters4masters.com/product/ray-gun-mark-3-gkz-45-mk3-call-of-duty/
Stay tuned for more updates as we continue to expand our collection, and thank you for being part of our journey to create the ultimate collection of pop culture memorabilia.